'Why PM needs to visit Guj repeatedly?' Gehlot amid tiff
27 November, 2022 | Riya Girdhar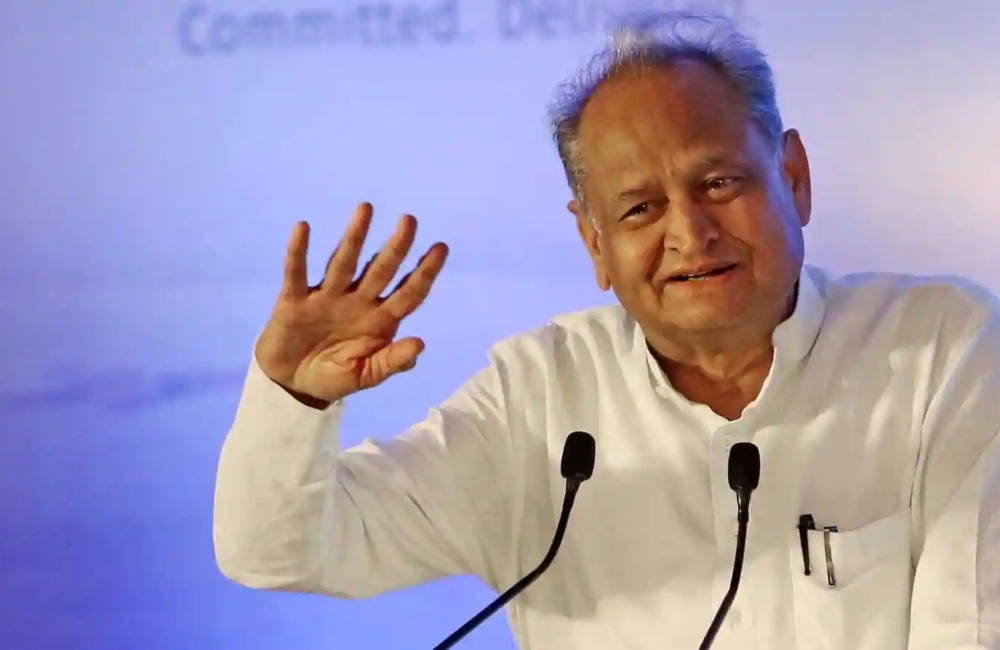 Gehlot made the remarks when discussing the party's September crisis.
As the Congress struggles with a new scandal stemming from Ashok Gehlot's "gaddar (traitor)" statement against Sachin Pilot, the grand old party continues its campaign in Gujarat, which will vote in a few days. The Rajasthan Chief Minister criticised Prime Minister Narendra Modi on Saturday, despite his party's efforts to reconcile internal divides in one of the last-held states during the election season.
"What is the point of PM Modi visiting Gujarat over and again when his name suffices?" "It's because the BJP is terrified today," Gehlot was reported as saying by news agency ANI. "If the BJP loses the Gujarat polls, it would be due to rising inflation and unemployment," he continued.
His remarks came a day before the Prime Minister was scheduled to speak at three consecutive electoral rallies in the poll-bound state. Since last week, PM Modi has attended a number of election rallies in his home state, where the BJP has ruled for the past 27 years. The Aam Aadmi Party and the Congress have positioned themselves as the main contenders.
However, the grand old party's new problems have diverted attention away from its election pledges and preparations in Delhi, where city elections will be conducted on December 4, Himachal Pradesh, and Gujarat. The party is also undertaking a Kanyakumari to Kashmir Bharat Jodo Yatra, led by Rahul Gandhi, in order to revitalise its electoral base.