With PM Modi at his side, Jagdeep Dhankhar files papers to run for Vice President
18 July, 2022 | Riya Girdhar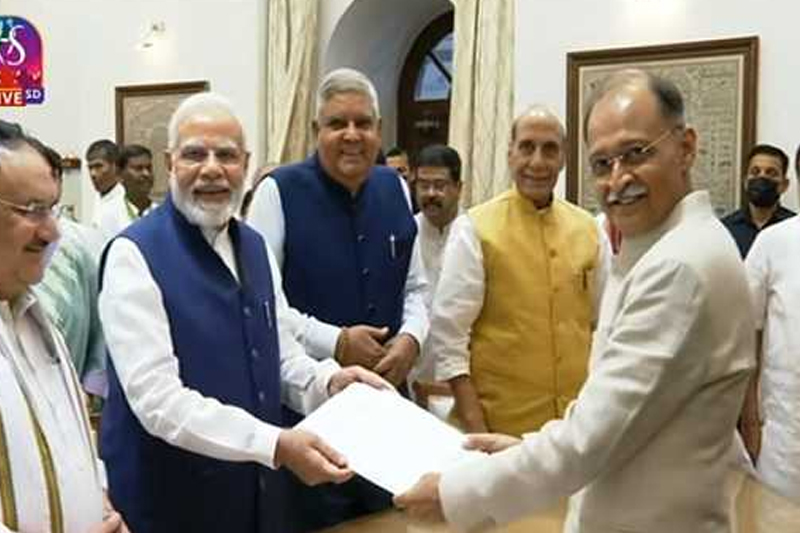 Margaret Alva of the Congress will face former Bengal governor and longtime BJP player Jagdeep Dhankhar in the opposition's lineup.
Today, Jagdeep Dhankhar, the vice presidential candidate for the BJP-led NDA, submitted his paperwork. Along with him were BJP President JP Nadda, Cabinet Ministers Rajnath Singh and Amit Shah, and Prime Minister Narendra Modi.
The opposition has put Margaret Alva, a seasoned Congress lawmaker, on the ballot against Mr. Dhankhar, a 71-year-old former governor of West Bengal who served the BJP for a significant amount of time in Rajasthan. Elections are set for August 6. Tomorrow is the deadline for nominations.\
M. Venkaiah Naidu, the current vice president, has a tenure that expires on August 10. In 2017, Mr. Naidu, a former cabinet minister and president of the BJP, had won with ease.
In order to contest for vice president, who automatically becomes the chairman of the Rajya Sabha, Mr. Dhankhar resigned from his position as governor yesterday.