Xi visit to have no impact on India-Russia ties: Russian envoy
23 March, 2023 | Pragati Singh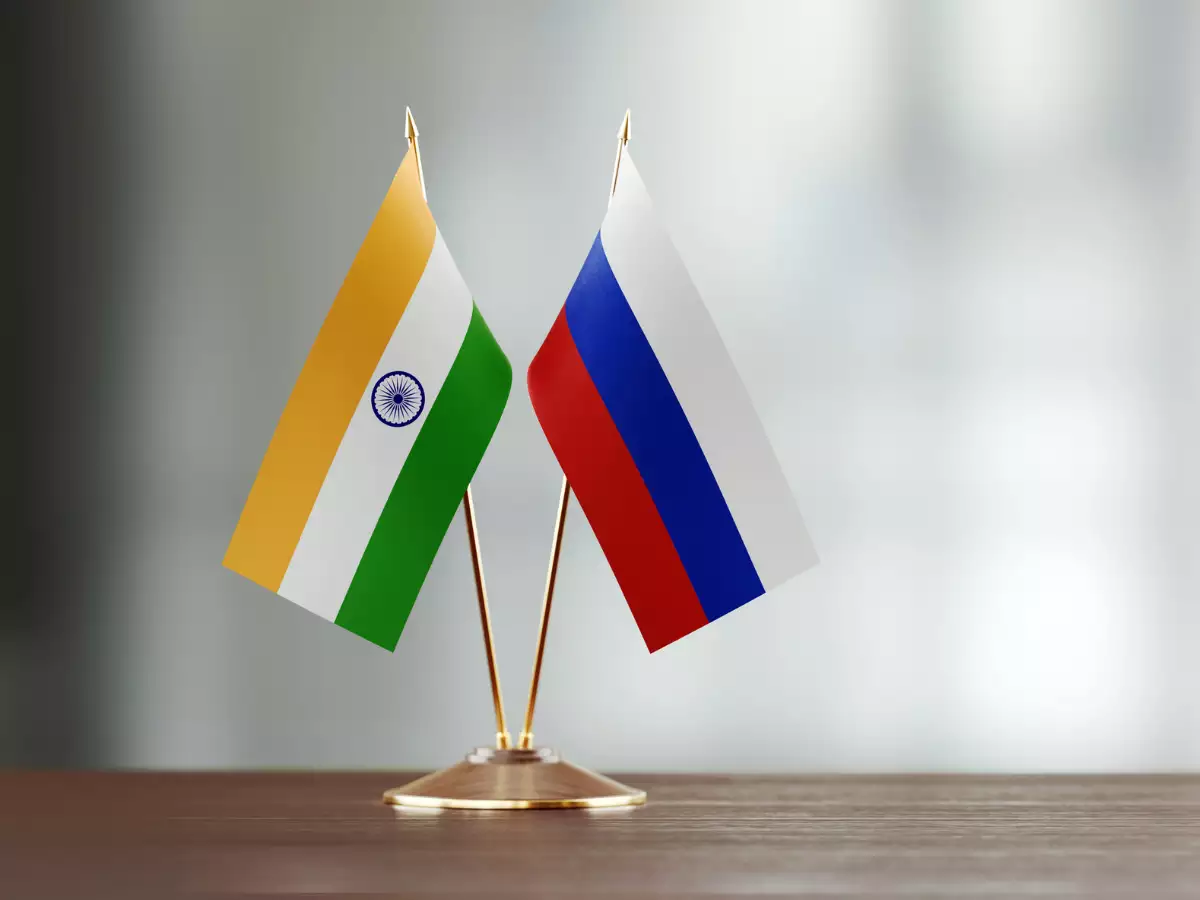 Xi met with President Putin in Moscow during a state visit that underscored their countries' tight relations in the midst of Ukraine's war.
On Thursday, Russian Ambassador to India Denis Alipov denied media experts' allegations that Chinese President Xi Jinping's recent visit to Moscow will impair Indo-Russian strategic ties. In a tweet, he stated that there is a lot of analysis making various assertions regarding Xi Jinping's travel to Russia. According to Indian analysts, Russia-China connections would have an impact on Russia-India strategic alignment.
The Russian envoy seemed to shrug it off calling it "wishful thinking". "Profusion of analysis these days of the outcomes of Xi Jinping's Russia visit. The impression is that various reputable Indian experts almost dream of Russia-China ties harming Russia-India strategic alignment. A wishful thinking case in point," Russian Ambassador to India Denis Alipov tweeted on Thursday.
From March 20 to March 23, Chinese President Xi Jinping visited Russia. Xi met with President Putin in Moscow during a state visit that underscored their countries' tight relations in the midst of Ukraine's war, which was keenly monitored by Kiev and its Western supporters.
According to the story, Xi Jinping informed President Putin that he was certain that Putin had the support of the Russian people ahead of a presidential election next year. Putin also stated that Russia was "somewhat jealous" of China's fast progress in recent decades during informal meetings at the outset of Xi's state visit to Moscow.
Likewise, Ukraine and the United Kingdom urged China's leader to use his influence to persuade Russia to cease the war. The UK stated that China should back up its support for territorial integrity by demanding that Russia halt its conflict in Ukraine.
"We hope President Xi uses this opportunity to press President (Vladimir) Putin to cease bombing Ukrainian cities, hospitals, schools, to halt some of these atrocities that we are seeing on a daily basis," UK Prime Minister Rishi Sunak's spokesman said as Xi and Putin met in Moscow.
According to Ukrainian Foreign Ministry spokesperson Oleg Nikolenko, Kiev wants China to utilise its influence on Russia to resolve the conflict in Ukraine.
"Ukraine is following the Chinese President's visit to Russia closely," Nikolenko said in a statement to Reuters shortly after China's Xi arrived in Moscow for talks with Putin. "We expect Beijing to use its influence on Moscow to make it put an end to the aggressive war against Ukraine."
When asked about Xi's coming to Russia, Putin stated that they had great hopes for the visit. He also mentioned that this is an excellent occasion for Russia to meet with my good old buddy, with whom we have the best of relationships.
He recalled Xi's 2010 visit and said, "I made acquaintance with Comrade Xi Jinping in March 2010 when he visited Moscow as head of a high-level Chinese delegation. Our first meeting was held in a very business-like and at the same time sincere and friendly atmosphere."
"I really like this style of communication. I know that people in China attach great importance to friendship and personal relationships. It is no coincidence that Confucius the Sage said, "Is it not a joy to have friends coming from afar!" "In Russia, we share this value and hold real friends for brothers. Our two peoples have very much in common here," he added.