Zhengzhou: Protest breaks out at China's giant iPhone factory
24 November, 2022 | Pravina Srivastava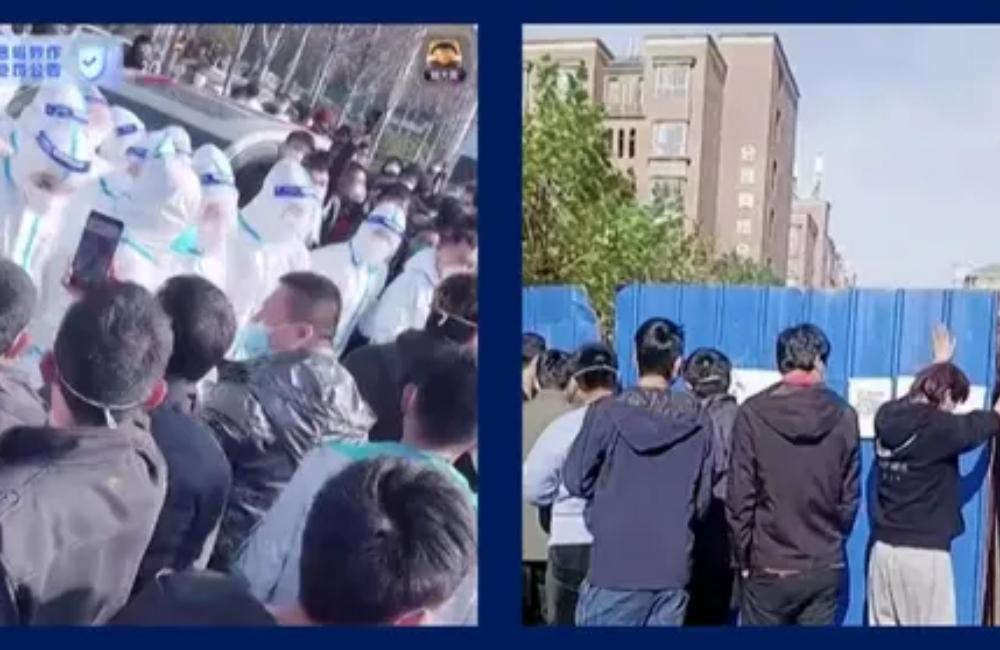 Hundreds of workers protested at Foxconn's flagship iPhone facility in China, where men and women were caught walking
Hundreds of workers protested at Foxconn's flagship iPhone facility in China, where men and women were caught walking, with some of them met by personnel in Hazmat suits and riot police.
Protests in China show an increase in turmoil at the enormous Zhengzhou facility. The workers were irritated by delayed bonus payouts. This demonstration represents a hazardous accumulation of dissatisfaction with the country's ultra-strict COVID standards, as well as world's largest contract manufacturer's inadequate handling of problem.
According to the clip, workers, who were encircled by individuals wearing full Hazmat suits and some holding batons, yelled "Give us our salary!"
Another video shows tear gas being used and employees removing quarantine barriers. Some employees complained about being forced to share dorms with coworkers who tested positive for COVID-19.
Foxconn responded in a statement that it had honoured its payment commitments and that rumours of sick employees living on campus with new recruits were "untrue."