Fuzail Syed's Stellar Performance Earns Him Silver Medal in Bodybuilding at Naresh Surya Classic 2023
21 June, 2023 | newsx bureau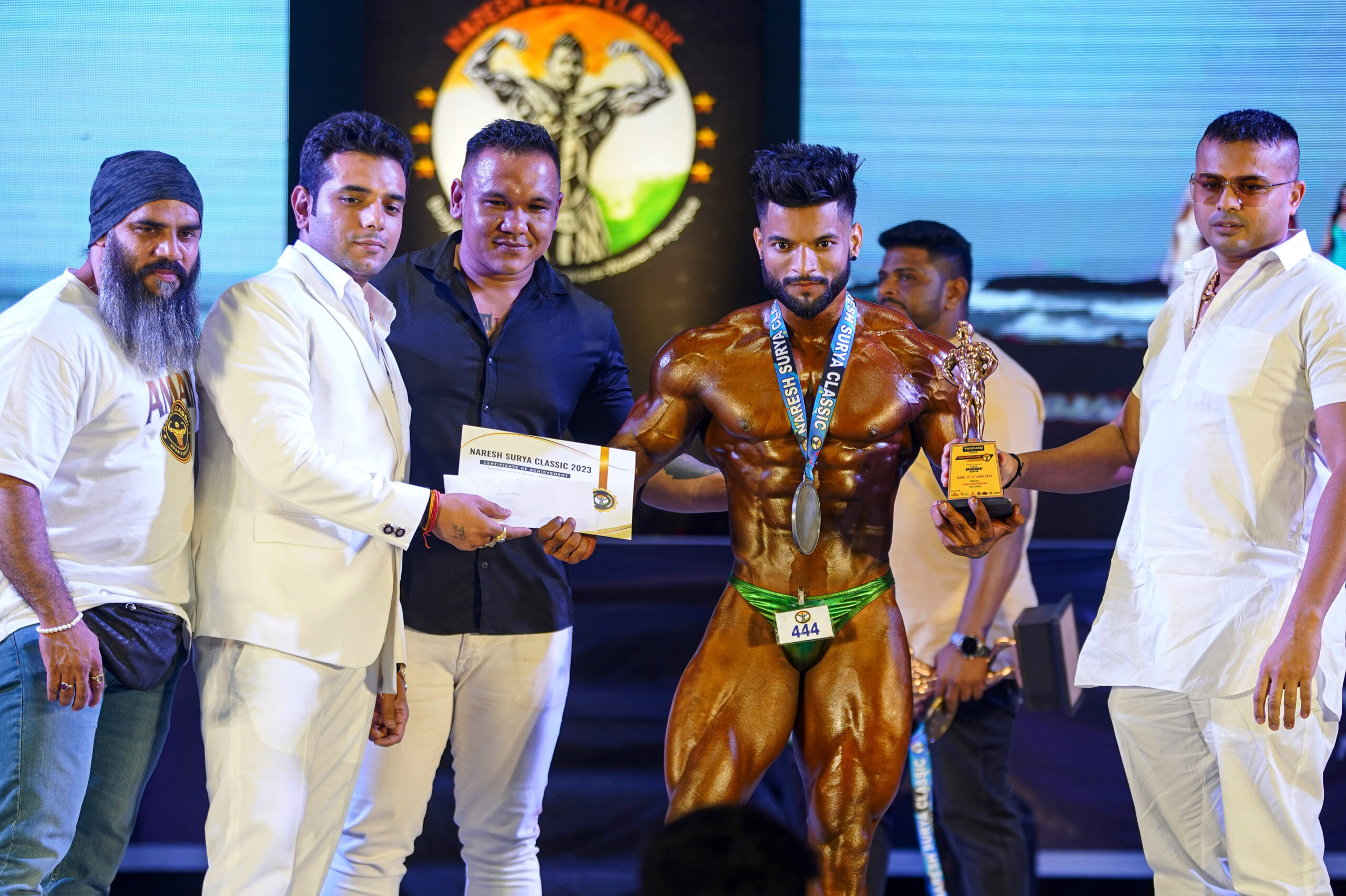 The prestigious Naresh Surya Classic, hosted at Delhi's Shah Auditorium on June 3-4, 2023, served as the pinnacle of Fuzail's accomplishments
Fuzail Syed, an emerging talent in the bodybuilding industry, achieved a historic feat by securing the silver medal at Mr. Asia. Hailing from Amravati, Maharashtra, Fuzail attributes his success to his unwavering dedication, discipline, and relentless pursuit of excellence.
The prestigious Naresh Surya Classic, hosted at Delhi's Shah Auditorium on June 3-4, 2023, served as the pinnacle of Fuzail's accomplishments. Competing in the fiercely contested senior bodybuilding category for individuals weighing between 70 and 75 kg, Fuzail showcased his flawless physique and unmatched determination. His sculpted body and commanding stage presence captivated both judges and spectators, a testament to his intense training and unwavering commitment. Consequently, Fuzail rightfully earned the silver medal for his exceptional performance, which resulted from his ceaseless devotion and tireless endeavors.
For Fuzail, the Naresh Surya Classic represented a vital platform to showcase his extraordinary talent and reaffirm his unwavering passion for the sport. His triumph elevated him to the ranks of top bodybuilders, solidifying his status as a formidable presence in the industry. Moreover, his victory in the Naresh Surya Classic fueled his ambition and paved the way for his future aspirations. With each triumph, Fuzail continues to serve as a national role model, inspiring aspiring bodybuilders to set lofty benchmarks for themselves.
Fuzail Syed's unwavering commitment, remarkable achievements, and deep love for bodybuilding exemplify the value of perseverance and hard work. Undoubtedly, Fuzail will forge ahead in the realm of bodybuilding, leaving an indelible legacy in his wake, as he sets his sights on scaling even greater heights.