Delhi: Nepal national abuses cabin crew member onboard, breaks lavatory door, case registered
12 July, 2023 | Priyanka Sharma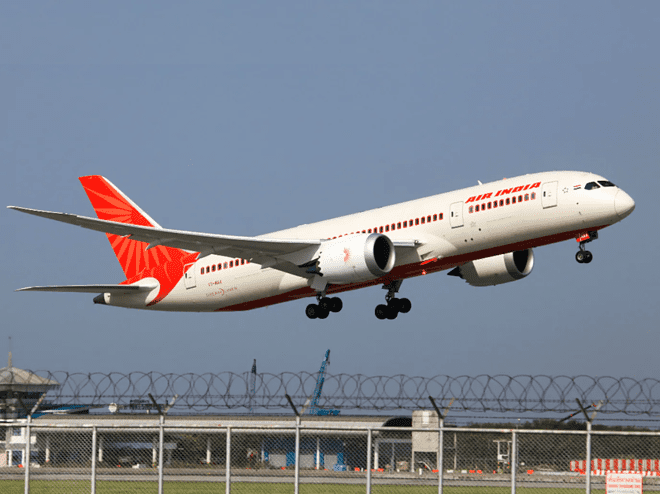 Several cases of unruly behaviours by passengers inside Air India flights have been reported in the past few months.
The Delhi Police have detained a Nepal national for reportedly abusing Air India flight attendants and damaging the restroom door on a journey from Toronto to Delhi.
The passenger, Mahesh Singh Pandit, a resident of Nepal, had changed his seat from 26E to 26F and started abusing the economy-class crew members.
The cabin supervisor, Aditya Kumar, claimed in the First Information Report that a customer named Mahesh Singh Pandit, a citizen of Nepal switched seats from 26E to 26F and began verbally harassing the staff members serving passengers in economy class.
According to Mr. Kumar's complaint, the crew members warned the pilot in command and issued an oral warning to the passenger when he began verbally abusing them. Later, following lunch service, a smoke alarm went off. He smelt smoke as soon as he opened the bathroom door and caught the passenger with a lighter.
"When I opened the door in front of the passenger, he pushed me back and ran to his seat 26F. When I tried to stop him, he pushed me and abused me as well. Later, he broke the LAV door 3F-RC. Then I informed the captain immediately and as per his instruction – with the help of cabin crew Punit Sharma and other four passengers – we tried to restrain him as per SOP," Kumar told the police.
He added, "We were able to restrain the accused passenger with the help of 10 other passengers. We later came to know that the accused was trying to beat the passengers."
The passenger is the subject of an ongoing investigation by the Delhi Police, who have filed a case against him at the IGI Police Station under sections 323/506/336 of the Indian Penal Code and 22, 23, and 25 of the Aircraft Rules. Further investigation into the matter is in progress.