CBI summon won't stop Kejriwal's fight against corruption: AAP
14 April, 2023 | Amish Mahajan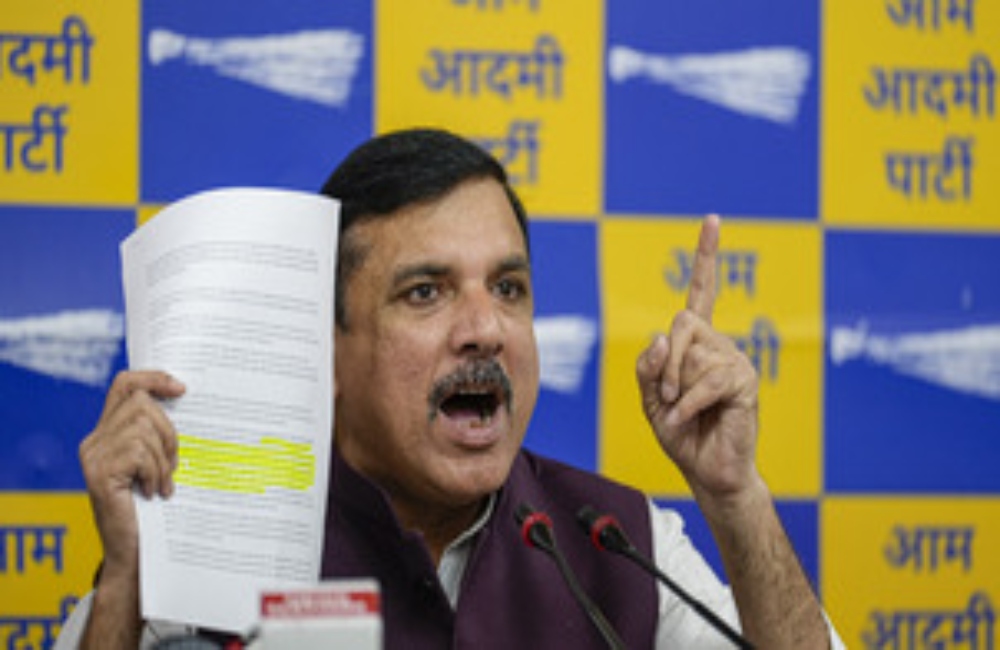 The AAP on Friday alleged that the CBI summoned Delhi Chief Minister Arvind Kejriwal as he spoke about the Adani issue and asserted that such notices would not deter their fight against corruption.
Delhi Chief Minister Arvind Kejriwal will appear in the excise policy case before the Central Bureau of Investigation (CBI) on April 16.
Aam Aadmi Party (AAP) MP Sanjay Singh said, "CBI has served notice. On April 16, Arvind Kejriwal will appear before them." The CBI has summoned Delhi Chief Minister and AAP national convenor Arvind Kejriwal on April 16 to question him in the excise policy case.
This development comes as former Delhi deputy CM Manish Sisodia languishes in judicial custody in the same case.
Hitting out at BJP, the AAP said, "The centre wants to put AAP under pressure after it has become a national party. Under this, CBI. has summoned Arvind Kejriwal He will appear for questioning on April 16".
"Arvind Kejriwal has been sent a CBI summon. I want to tell the PM – you and your Govt are covered in corruption from head to toe, and Arvind Kejriwal's fight will not stop with this CBI summon. The conspiracy hatched by you to arrest, jail and take action against Arvind Kejriwal on April 16 will not stifle his voice," Sanjay Singh said.
Notably, on April 10, the Election Commission of India recognised AAP as a national party after fulfilling the required criteria.
ED and CBI arrested Sisodia in the ongoing investigation of a case related to alleged irregularities in the framing and implementation of the excise policy of GNCTD.
The CBI arrested Sisodia in the liquor policy case on February 26, 2023. Later on March 9, the ED arrested him after hours of questioning at Tihar Jail.
In October, the ED had raided nearly three dozen locations in Delhi and Punjab following the arrest of Sameer Mahendru, Managing Director of Delhi's Jor Bagh-based liquor distributor Indospirit Group, in the case and arrested him later. The CBI, too, filed its first charge sheet in the case early this week.
The ED and the CBI had alleged that irregularities were committed while modifying the Excise Policy, undue favours were extended to licence holders, the licence fee was waived or reduced, and the L-1 licence was extended without the competent authority's approval. The beneficiaries diverted "illegal" gains to the accused officials and made false entries in their books of account to evade detection.
Per the allegations, the Excise Department had decided to refund the Earnest Money Deposit of about Rs 30 crore to a successful tenderer against the set rules. Even though there was no enabling provision, a waiver on tendered licence fees was allowed from December 28, 2021, to January 27, 2022, due to COVID-19.
This allegedly caused a loss of Rs 144.36 crore to the exchequer, which has been instituted on a reference from the Union Home Ministry following a recommendation from Delhi Lieutenant-Governor Vinai Kumar Saxena.