K. Kavitha Calls for Unity Among 47 Parties to Pass Women's Reservation Bill in Upcoming Special Parliament Session
5 September, 2023 | Akshara Tyagi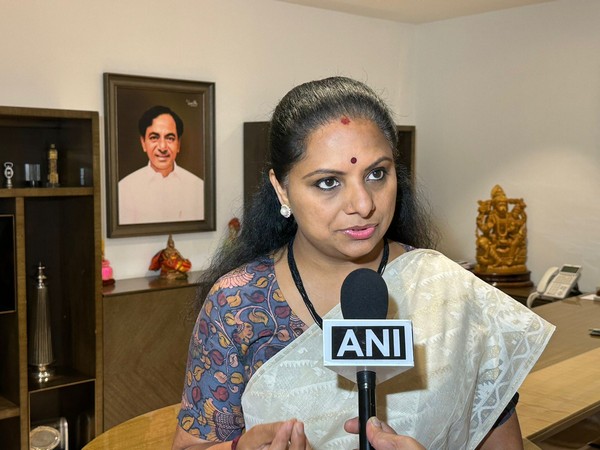 BRS MLC K. Kavitha has written letters to the leaders of all 47 political parties, including West Bengal Chief Minister
BRS MLC K. Kavitha has penned letters to the leaders of all 47 political parties, including West Bengal Chief Minister Mamata Banerjee, urging them to put aside political differences and prioritize the passage of the Women's Reservation Bill during the upcoming special session of Parliament.
The Women's Reservation Bill aims to reserve 33% of seats in the Lok Sabha and state legislative assemblies for women, addressing gender parity and inclusive governance.
Kavitha emphasized the significant role women play in Indian discourse and the need for their representation in legislative bodies, citing the success of the 14 lakh women currently active in public life. She stressed that increased women's representation is crucial for a more equitable political landscape.
In a separate letter to political party presidents, including JP Nadda (BJP), Akhilesh Yadav (Samajwadi Party), MK Stalin (DMK), Sharad Pawar (NCP), Mallikarjun Kharge (Congress), and Jagan Mohan Reddy (YSRCP), Kavitha called for their support for the Women's Reservation Bill. She urged both government and opposition members to back the bill during the five-sitting special session of Parliament scheduled from September 18 to 22.
"There has been a special session of the Parliament called for various reasons. The issue of women's representation in the Parliament is of utmost importance and with folded hands I request all the political parties to take up this issue and rise above the political partisanship.
This current govt does not have a comfortable majority in Rajya Sabha, but the Women's Reservation Bill is already passed in Rajya Sabha. So they just have to put it in the Lok Sabha and give the Women's Reservation Bill…" Kavitha said.
"The INDIA group is meeting today, so I request Malikkarjun Kharge, Nitish Kumar, and the top leadership of that group to kindly consider the Women's Reservation Bill as a top priority," she added.
In March, she staged a hunger strike to push for the introduction and approval of the Women's Reservation Bill and has been collaborating with political parties and civil society groups throughout India to amplify the call for the bill's passage.
Vice President Jagdeep Dhankhar recently stated that constitutional amendments will soon ensure substantial female representation in both Parliament and State Assemblies. He anticipates that India will achieve this milestone even before 2047, positioning the country as a leader in this regard.
"I can tell you that the day is not far when in India, in the Parliament and State Assemblies, women will have adequate representation with appropriate amendments to the Constitution. We will be a global power by 2047 but if this reservation takes place early, we will be number 1 even before 2047…," Vice President Dhankar said while addressing an interactive program with the girl students of "Vishwavidyalaya Maharani Mahavidyalaya" in Rajasthan's Jaipur.
On Thursday, Union Parliamentary Affairs Minister Pralhad Joshi announced a five-day special session of Parliament scheduled for September 18-22. The specific agenda for this special session has not been disclosed at this time.
Also Read: President Murmu to Honor 75 Teachers from Various Educational Institutions on Teachers' Day
Catch all the Latest Business News, Breaking News Events, and Latest News Updates on NewsX