Vietnam Puts an End to 'Barbie': The Controversy Behind the Ban on Margot Robbie's Movie
4 July, 2023 | Bhavnish Tawar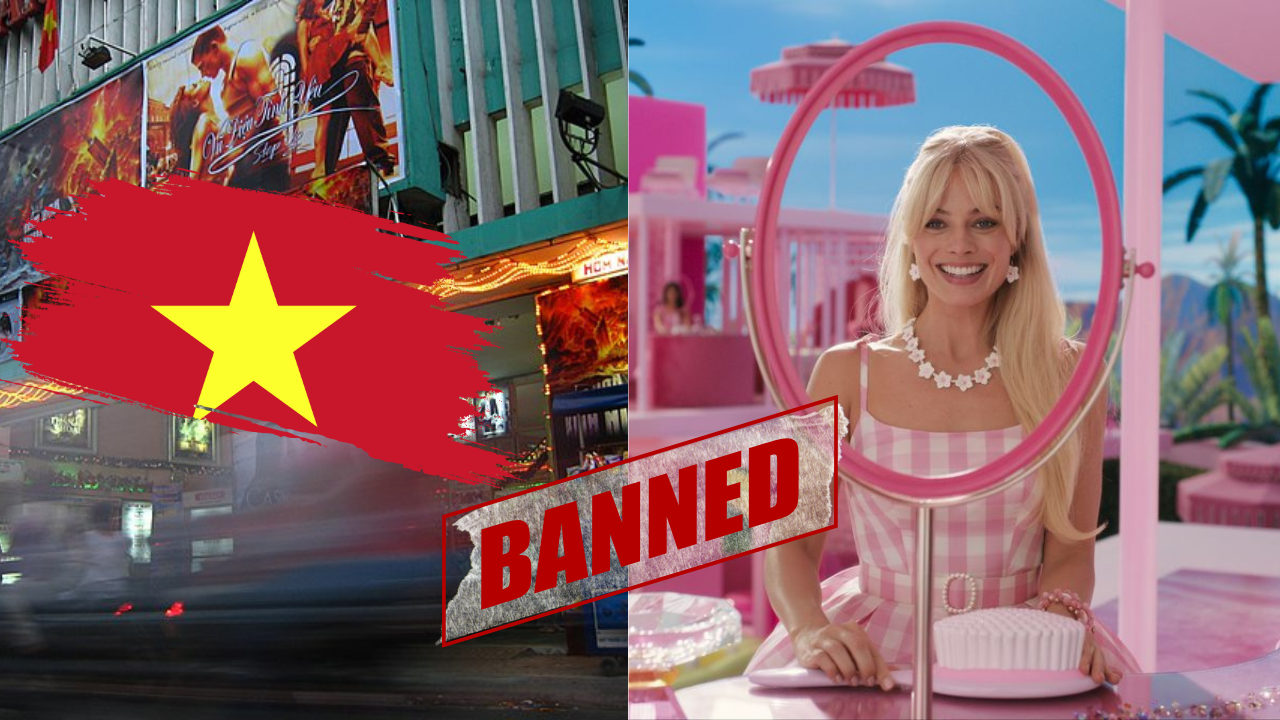 The authorities have cited the wrong representation of contested nine-dash-line, as it represents the territorial claims made by China in South China Sea.
The Vietnamese authorities have officially prohibited the screening of the Hollywood film 'Barbie,' featuring renowned actors Margot Robbie and Ryan Gosling. The ban has been imposed due to a specific scene in the movie depicting China's contentious 'nine-dash line' concerning the South China Sea.
The new film "Barbie," directed by renowned Hollywood director Greta Gerwig, has recently generated considerable attention. Based on the iconic doll, this fantasy comedy features the talented actors Margot Robbie and Ryan Gosling. However, it has now attracted even more notoriety as it faces a ban in Vietnam.
Scheduled for release on July 21st, the movie has provoked the displeasure of Vietnamese authorities due to the inclusion of a map showcasing China's territorial claims in the South China Sea. Vi Kien Thanh, the Director General of the Vietnam Cinema Department under the Ministry of Culture, Sports, and Tourism, announced Monday that the National Film Evaluation Council had endorsed the ban.
In a statement, the state-run Tuoi Tre newspaper quoted Vi Kien Thanh as saying, "We will not grant a license for the American film 'Barbie' to be released in Vietnam due to its inclusion of the offending image of the nine-dash line." According to a high-ranking official, the movie Barbie portrays an "offensive image" of China's nine-dash line, a representation used in Chinese maps of the South China Sea to assert territorial claims.
China frequently employs the U-shaped nine-dash line to assert its extensive dominion over a significant portion of the resource-rich sea, often causing dissatisfaction among other claimants such as Hanoi.
It is worth noting that the nine-dash line was criticized in 2016 by an international arbitration ruling from The Hague, although Beijing refuses to acknowledge this ruling. Interestingly, Barbie is not the first production in Vietnam to encounter controversy due to its depiction of the nine-dash line.
DreamWorks' animated film Abominable was banned in 2019 for the same reason, and similarly, Sony's Uncharted, featuring Tom Holland, faced a similar fate last year. In 2018, the nation of Vietnam removed a particular scene from the romantic comedy Crazy Rich Asians. This scene depicted a designer bag adorned with a map of the world, highlighting the controversial South China Sea islands currently under Beijing's control.
Similarly, last year, even the streaming platform Netflix faced a request to remove specific episodes from its Pine Gap series due to the presence of comparable scenes.