Delhi Police reveals exclusive details of terror networks based in Pakistan
17 January, 2023 | Pragati Singh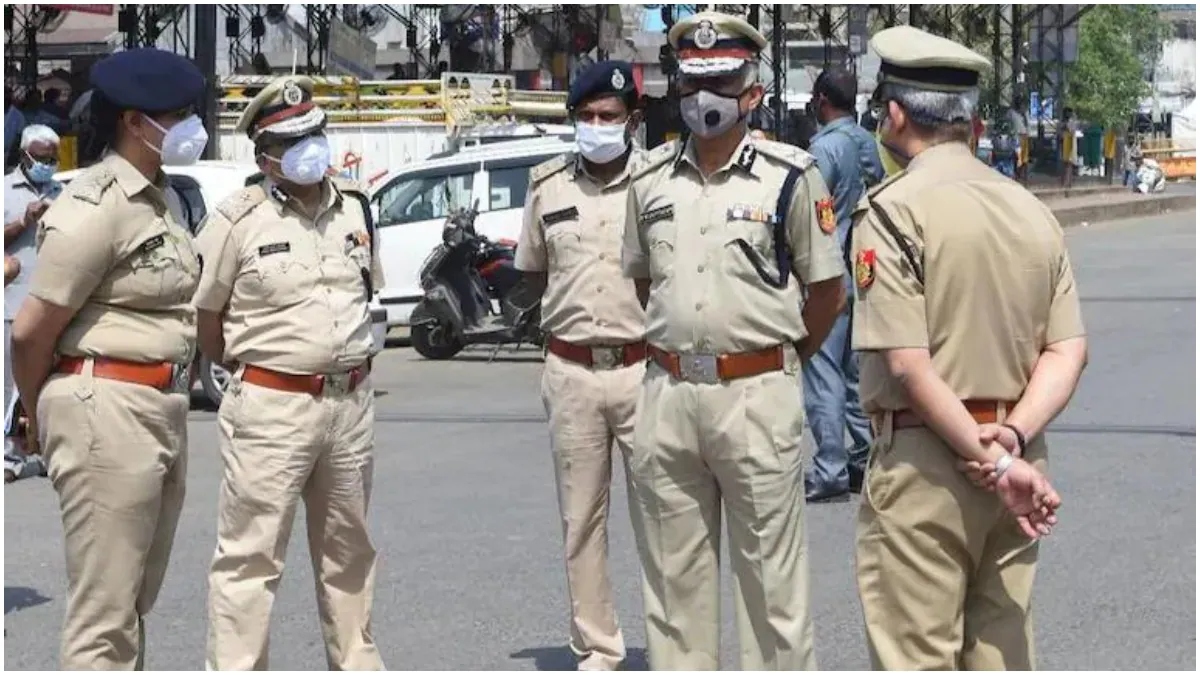 A week after two suspects were detained for the murder of a man, Delhi Police discovered a complicated terror network running from Pakistan to Canada, with "handlers" ordering hit jobs ...
A week after two suspects were detained for the murder of a man, Delhi Police discovered a complicated terror network running from Pakistan to Canada, with "handlers" ordering hit jobs on Indian political figures in exchange for large monetary prizes.
The disclosures come before of India's Republic Day celebrations. The Delhi Police has now initiated an investigation into at least four persons accused of being involved in a terror plot in which gangsters plotted "targeted killings" of select political leaders via two criminals – Naushad and Jagga. The two guys were apprehended last Thursday by the Delhi Police Special Cell in the Jahangirpuri district of the national capital after the body parts of an unidentified man were discovered in the neighborhood.
In addition, police discovered firearms, two grenades, and 22 live ammunition in their possession. The accused, according to authorities, murdered the victim and discarded his chopped body "to establish their trustworthiness" to their handlers.
The accused, Jagjit Singh Jagga (29) of Uddham Singh Nagar in Uttarakhand, also known as Jassa, Yaqoob alias Kaptaan, and Naushad Ali (56), of Jahangirpuri, were detained under Section 120B of the Indian Penal Code and the 25 Arms Act. The murderers were also charged with UAPA after being brought before the Patiala House Court on Friday and placed on police remand for 14 days.
According to Police, Jagga and Naushad met in 2020 when both of them were lodged in Uttarakhand's Haldwani Jail. In April 2022, Naushad who was released after the end of his 16-month imprisonment, returned to Delhi where he was contacted by Jagga who had jumped parole. Both of them started living together at Naushad's residence in Jahagirpuri and got involved in trafficking drugs and firearms.
Naushad was meanwhile in touch with LeT terrorist Sohail whom he had met while both of them were lodged in Tihar Jail in 2011. According to sleuths of Delhi Police Special Cell, Sohail asked Naushad to carry out Jihadist activities in return for huge sums of money.
Naushad had also twice visited Nepal in 2019, in an attempt to obtain a Nepali passport that would facilitate his travel to Pakistan. Naushad, however, failed to obtain a Nepali passport.
Jagga, meanwhile, came in contact with members of the Arsh Dalla gang who had sheltered one Sukhpret of Punjab's Moga involved in the grenade attack in the November 2022 Pathankot attack.
Delhi Police sources said that Canada-based Arsh Dalla had offered Rs 1 crore to Jagga to kill Amit Arora, a Shiv-Sena leader in Punjab. The attack was planned around Republic Day and for this Jagga had conducted a recce in December last year. Jagga was also contracted to target Gursimran Singh Mand of the Congress party, who is also the president of the International Anti-Khalistan Front for which he was offered Rs 1.5 crore, according to Delhi Police.
According to reports, Jagga and Naushad were both given money as an advance payment through hawala operators and were requested to verify their dependability. The pair then murdered a kid in December of last year and dismembered his body with a machete before sending the footage to their handlers in Pakistan.
During his questioning, Jagga disclosed that he was in communication with his Khalistani handler in Germany as well as a member of the Bambiha gang, which is now operating out of Saudi Arabia.
The Delhi Police has received information concerning the participation of eight people in the module. The authorities suspect the presence of four more in India at the moment.
"Their handlers sitting at the border sent instructions on the Signal app, after which they shared the location of the bag full of weapons through Google Maps. About eight people are involved in this module of terrorists out of which four can still be present in India only. Two terrorists were used to provide weapons and two were used to send the Google location of the weapons to their bosses by keeping the weapons at a particular location," a source said.