Monday, 9th October flags off the Indo-French Space Days with the arrival in India of renowned French astronaut from the European Space Agency Mr Thomas Pesquet and a delegation of 26 top aerospace companies from France, with the aim of boosting scientific and business ties between our space sectors.
The French delegation will begin their trip with participation in the Indian Space Conclave in Delhi on 9th October, organised by the Indian Space Association (ISpA), at which France is the Country of Honour. Mr Thomas Pesquet will bring insights from his exciting space missions and extensive domain experience in a special address at the plenary session of the Conclave.
On this occasion, an MoU on industrial space cooperation will be signed between ISpA and GIFAS, the French Aerospace Industries Association.
Mr Pesquet was invited to India by Prime Minister Narendra Modi, who, on the occasion of his July trip to France as Bastille Day chief guest in Paris, had met with the astronaut. On this occasion, the Prime Minister had encouraged Mr Pesquet to come to India to inspire the youth towards science and space, and spur new collaborations.
While this is his first official visit to India, Mr Pesquet highlighted India's cities and landscapes through breathtaking images taken from space while he was assigned at the International Space Station.
Promoting interest in science and space exploration among the youth is a mission that Thomas Pesquet holds dear. He will interact with students at the Indian Space Conclave, as well as at the French School/Lycée français de Delhi, and tour the Space Technology Cell of the Indian Institute of Technology Delhi, where he will meet researchers and students.
On 11th and 12th October, when Mr Pesquet will be in Bengaluru, he will continue this mission with pupils of Vidyashilp Academy, and meet students of the Indian Institute of Science enrolled in the exchange programme with France's ISAE-SUPAERO, which ranks among the top aerospace engineering schools globally.
Advancing exchanges with India's space agency, Thomas Pesquet will bring in his expertise at a daylong technical seminar at ISRO Headquarters, inaugurated by Shri S. Somanath, Chairperson – ISRO, with Shri Imtiaz Ali Khan, Director – Human Space Programme, ISRO, delivering the welcome address.––
The French space sector delegation (listed farther below), for its part, will travel to Hyderabad on 10th October. They will call on Shri KT Rama Rao, Hon'ble Cabinet Minister for IT, E&C, and Industries & Commerce Departments, Government of Telangana, for sectoral talks. They will then meet the leaders and tour the facilities of private sector aerospace players Skyroot Aerospace and Dhruva Space. The delegation will later tour the National Remote Sensing Centre, where they will hold discussions with ISRO officials.
On 11th October the French companies will be in Bengaluru, where they will meet prominent private sector equipment makers and service providers Ananth Technologies; Centum Electronics Limited; and Axon Inter-connectors and Wires, a French manufacturer with a Make in India focus. Thereafter, the delegation will meet officials and undertake a guided tour of the ISRO Human Space Flight Centre, and New Space India Limited.
The companies will wrap up their India tour with B2B meetings to foster greater business cooperation with the burgeoning private space sector.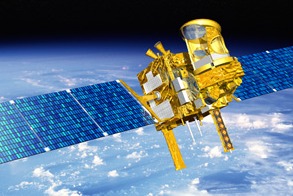 France and India enjoy an outstanding space cooperation, which dates back to the first agreement between ISRO and its French counterpart, CNES, in 1964. Illustrations of this cooperation are two joint climate monitoring satellites (Megha-Tropiques and Saral-AltiKa), with a third planned for 2025 (Trishna), and the joint development of a constellation of maritime surveillance satellites. France is also supporting India's 'Gaganyaan' human spaceflight programme, supplying flight instruments and contributing to the training of Indian astronauts. CNES is also the only foreign space agency with a permanent liaison office in India, located in Bengaluru, which is celebrating its 10th anniversary this year. Recently, in June 2023, this scientific cooperation was complemented by the launch of a dedicated strategic dialogue on space security issues.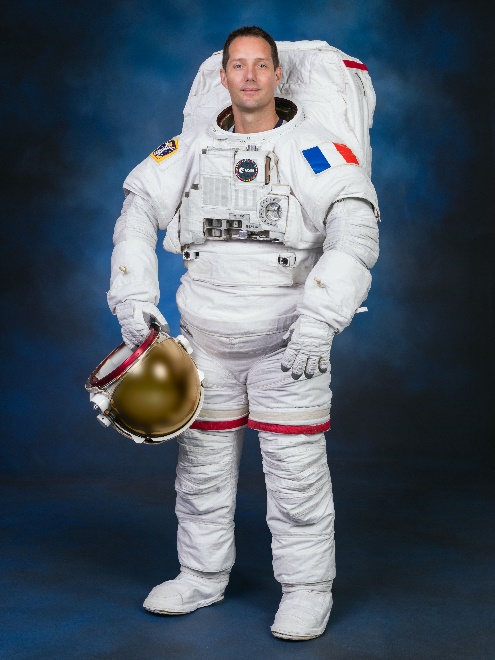 Thomas Pesquet is a European Space Agency astronaut of French nationality. He spent six months on the International Space Station between November 2016 and June 2017 on the Proxima mission, as a flight engineer for Expeditions 50 and 51. And again between April and November 2021. His second spaceflight to the International Space Station in 2020 was on mission Alpha, after Alpha Centauri, the closest stellar system to Earth, following the French tradition of naming space missions after stars or constellations. In October and November 2021, he officiated as International Space Station crew commander, the first French astronaut to hold this position. He previously worked as an aerospace engineer and is also an airline pilot for Air France.
Source: European Space Agency