French President, EU chief to meet Chinese President today
5 April, 2023 | Pragati Singh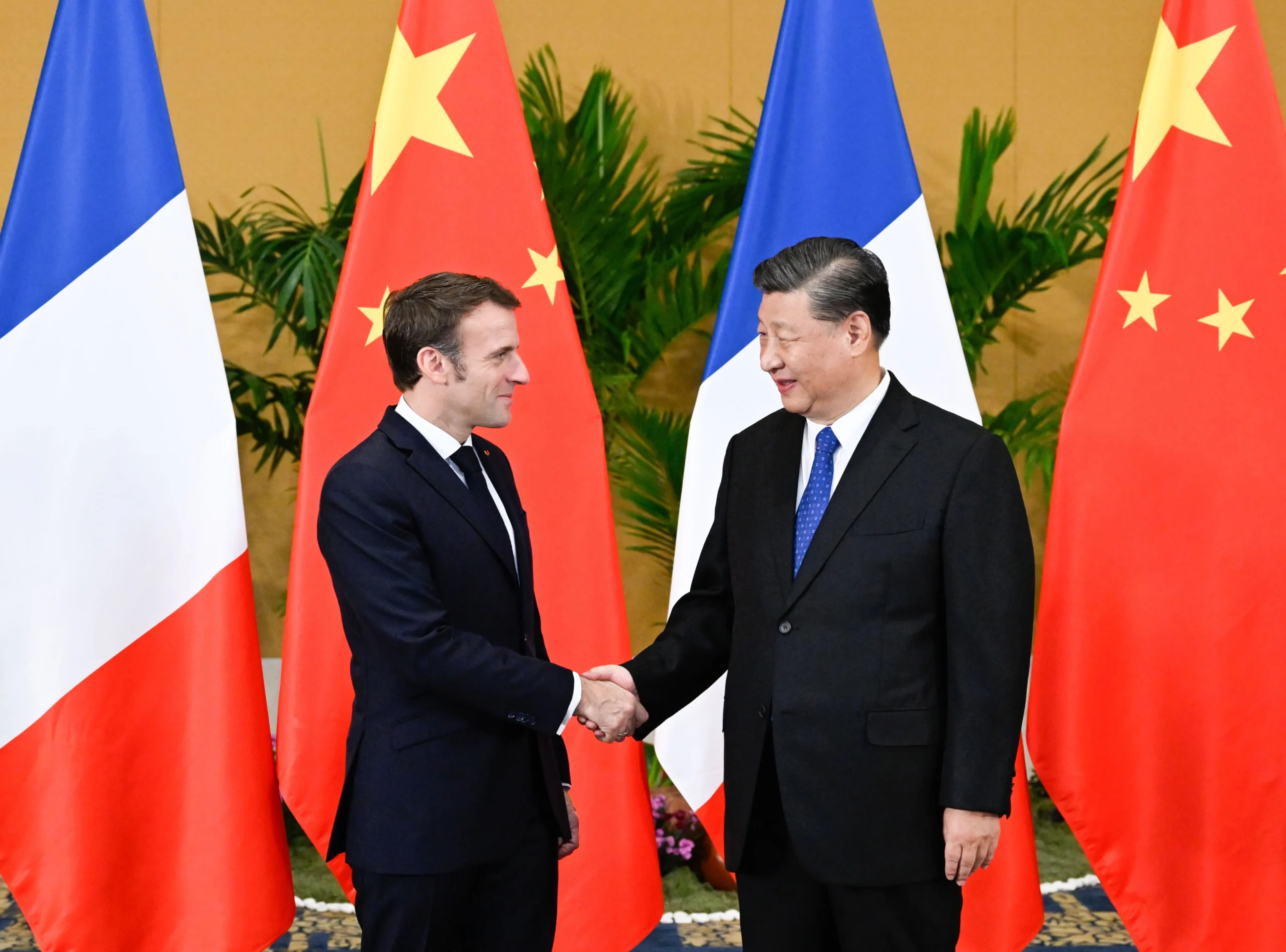 Macron and US President Joe Biden agreed in a phone call before the French leader's travel to engage China to speed up the end of the Ukrainian war.
According to Al Jazeera, French President Emmanuel Macron and European Commission President Ursula von der Leyen will arrive in China on Wednesday for a three-day state visit during which they will meet with Chinese President Xi Jinping. The Elysee Palace said on Wednesday that Macron and US President Joe Biden agreed in a phone call before the French leader's travel to engage China to speed up the end of the Ukrainian war.
Macron is determined to carve out a different role for Europe that avoids America's confrontation with an assertive China, and he is persuaded that China can play a role in ending the conflict in Ukraine.
Macron will be joined by a delegation of more than 50 CEOs and will meet with the French business community, but all eyes will be on how he and von der Leyen deal with the Chinese leadership about the Ukraine conflict, according to Al Jazeera.
Similarly, in a speech last week in Brussels, von der Leyen publicly criticized Beijing's "no limits" connections with Moscow in the face of an "atrocious and illegal invasion of Ukraine."
"Any peace plan which would in effect consolidate Russian annexations is simply not viable. We have to be frank on this point," von der Leyen said, while also aiming for China's increasingly assertive posture on the South China Sea, the Chinese-Indian border, and Taiwan, reported Al Jazeera.
"How China continues to interact with Putin's war will be a determining factor for EU-China relations going forward," she said.
According to its European Union envoy Fu Cong, China was "disappointed" by her address. Thus yet, China has not denounced Russia's invasion of Ukraine. It has avoided using the word "war" to describe Russia's attack.
China has embraced a "no-boundaries," anti-Western alliance with Moscow, which was solidified last month by President Xi Jinping's visit to Russia and the joint declaration of a "new era" free of what the two countries regard as US control, according to The New York Times (NYT).
"The primary issue that Macron and von der Leyen will probably want to push on is to help get some support from China in dealing with Russia and to help advance on that front," Zsuzsa Anna Ferenczy, an associate research fellow at Sweden's Institute for Security and Development Policy, told Al Jazeera.
"Realistically, I don't think we can expect much, but I think everyone agrees that that's the priority."
Macron asked for China to play a "larger mediation role" in the crisis at the G20 meeting in November, but Beijing has failed to do beyond proposing a 12-point peace plan that has gotten a chilly response in Kyiv and Western capitals, according to Al Jazeera.
It should be emphasized that Macron is facing backlash for his proposal to raise the retirement age in France. Macron's visit to China is his first since the COVID-19 pandemic broke out in early 2020 when Beijing effectively closed its borders to travel. The French president was last in the country in 2019.
His journey follows that of German Chancellor Olaf Scholz, but it has already taken on a different tone.
Scholz's trip was widely criticized in Europe as being too accommodating towards Beijing, with the German leader's efforts to strengthen the country's corporate interests taking precedence over pressing China to join the Ukrainian talks.
Relations between the EU and China have deteriorated dramatically in recent years. Aside from disagreements over China's claims in the South China Sea and crackdowns in Xinjiang, Tibet, and Hong Kong, Beijing's attempts to punish EU member states like Lithuania for engaging with Taiwan, as well as tit-for-tat sanctions on European lawmakers, have not gone well.
In 2021, the 27-country union froze a major trade and investment agreement with China due to rising tensions between the two countries. Furthermore, the US has been skeptical of any Chinese engagement in Ukrainian peacekeeping. It rejected a hazy 12-point Chinese plan proposed in February.