NDA Resolution: Coalition government under PM Modi's leadership
19 July, 2023 | Aditi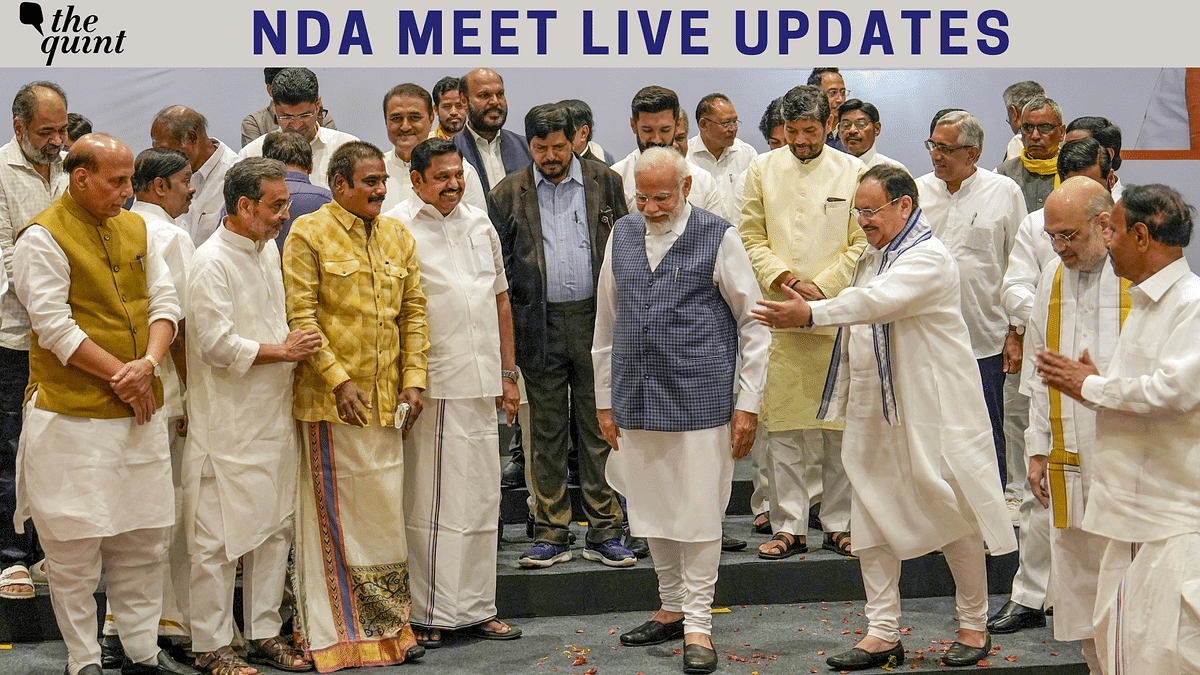 NDA takes resolution to form coalition government under PM Modi's leadership.
The National Democratic Alliance (NDA) proposal that the NDA government be established in the 2024 general elections for the third time under Prime Minister Narendra Modi's leadership was passed unanimously at the four-hour NDA meeting on Tuesday in advance of the 2024 Lok Sabha elections.
All of the NDA's constituents had an opportunity to speak during the conference. Additionally, they voiced confidence in their ability to win more seats than in the last Lok Sabha elections and create the NDA administration.
Sanjay Nishad, the Minister of Fisheries in the Uttar Pradesh government said, "The development that NDA has done, the work that has been done in every field, we spoke about our fishermen community, whatever work that has been done for the fishermen. The previous government did injustice to them."
"I thanked Honorable Modi ji for working for the development of fish sellers, sacrificing and working for their development," he added.
Omprakash Rajbhar, president of the Suheldev Bharatiya Samaj Party, stated that his party has joined the NDA coalition to advance the speed of work being done for the upliftment of the downtrodden.
Anupriya Patel of the Apna Dal party stated that on the occasion of the NDA's 25th anniversary, all of its original members gathered together.
"Today on the occasion of the completion of 25 years of the formation of NDA, all the constituents of the NDA came together under the leadership of the Honorable Prime Minister. We have given the message of unity and solidarity to the whole country on behalf of NDA. People gave immense blessings in 2014, 2019 to the NDA alliance," Anupriya Patel added.