No Cheetah in Kuno National Park Died Due to Radio Collars: Project Cheetah Chief SP Yadav
15 September, 2023 | Anupam Shrivastava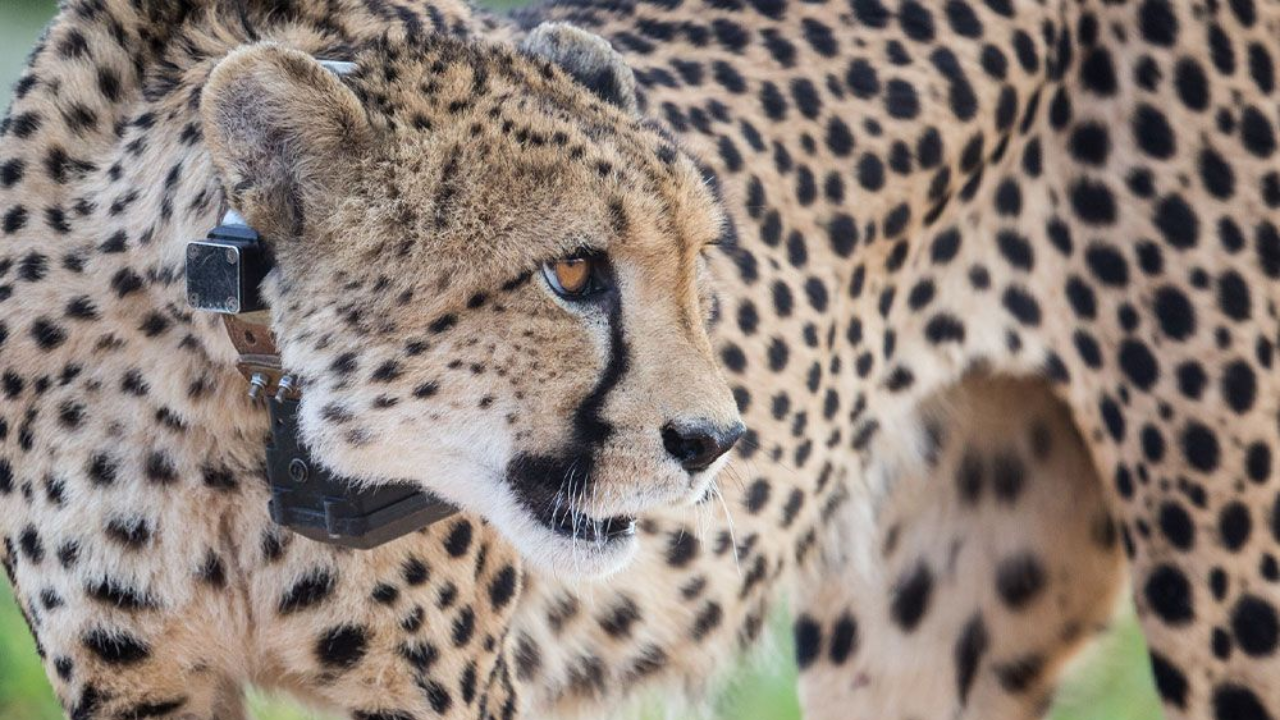 SP Yadav who is also the member secretary of National Tiger Conservation Authority emphasized the importance and acceptance of Radio Collars as a tried-and-tested technology globally.
In response to concerns about the possible role of radio collars in the recent cheetah deaths at Kuno National Park, the Head of Project Cheetah, SP Yadav, vehemently denied any such link, stating, "Not a single cheetah died due to radio collars."
SP Yadav, who also serves as the member secretary of the National Tiger Conservation Authority (NTCA), underscored the global acceptance of radio collars as a tried-and-tested technology for monitoring carnivores and wildlife. He emphasized the critical role of radio collars in tracking and safeguarding animals in the wild, stating, "Monitoring is not possible in the wild without radio collars."
Providing an update on the status of the cheetah reintroduction project, Yadav revealed that out of the 20 cheetahs brought from Namibia and South Africa, 14 adults are thriving in robust health. Furthermore, he shared that four cheetahs were born in India, with one of them currently six months old and doing well. Tragically, three cubs succumbed to adverse climatic conditions.
Addressing concerns about poaching and hunting, Yadav categorically stated that no cheetah had fallen victim to such threats at Kuno National Park. He commended the project's meticulous preparation, noting that not a single cheetah had succumbed to hunting, poaching, poisoning, or human conflict. He characterized the project as a resounding success over the past year.
Yadav emphasized the historic nature of the project, which involved the first-ever wild-to-wild translocation of cheetahs between continents. He praised the seamless execution of the translocation process, highlighting the absence of casualties, despite the inherent challenges.
The reintroduction of cheetahs in India, after a hiatus of 75 years, has exceeded expectations, with a survival rate of over 50%. Cheetah cubs have been born on Indian soil, adapting naturally to the climate and establishing their territories, including engaging in natural hunting.
Yadav also shared insights into future plans, citing an MoU with South Africa that allows for the annual provision of 12 to 14 cheetahs. He disclosed ongoing preparations for the next batch of cheetahs in Gandhi Sagar Wildlife Sanctuary, Madhya Pradesh, with fencing and enclosure construction progressing rapidly, aiming for completion in November-December.
Head of Project Cheetah highlighted the endorsement of the project by South African President Cyril Ramaphosa during Prime Minister Narendra Modi's visit to South Africa for the BRICS summit. President Ramaphosa expressed a willingness to donate more cheetahs as a gesture of India's commitment to the welfare of big cats.
Yadav recalled the historic moment when PM Modi released wild cheetahs into Kuno National Park, marking the culmination of Project Cheetah, the world's first inter-continental large wild carnivore translocation initiative.
Radio collars have been strategically deployed on all relocated cheetahs, enabling satellite monitoring and continual tracking by a dedicated team.
Following the successful translocation of 12 cheetahs from South Africa, the plan is to continue relocating 12 cheetahs annually for the next eight to 10 years.
The MoU governing cheetah reintroduction in India fosters cooperation between parties to establish a robust and secure cheetah population while promoting conservation efforts and knowledge exchange, in accordance with International Union for Conservation of Nature (IUCN) guidelines.
He also acknowledged India's rich history of wildlife conservation, notably the success of "Project Tiger," which has contributed significantly to the preservation of tigers and their ecosystems.
It concluded by highlighting the tragic extinction of cheetahs in India in 1952 and the Modi government's commendable efforts to reintroduce them after a lapse of nearly 75 years.
Also Read: PM Modi blows poll bugle in MP, Chhattisgarh; Accuses I.N.D.I.A Bloc of Hidden Agenda to Extinguish Sanatan Dharma
Catch all the Latest Business News, Breaking News Events, and Latest News Updates on NewsX