Opposition slacks PM Modi for his comments on Triple Talak
1 July, 2023 | Priya Rani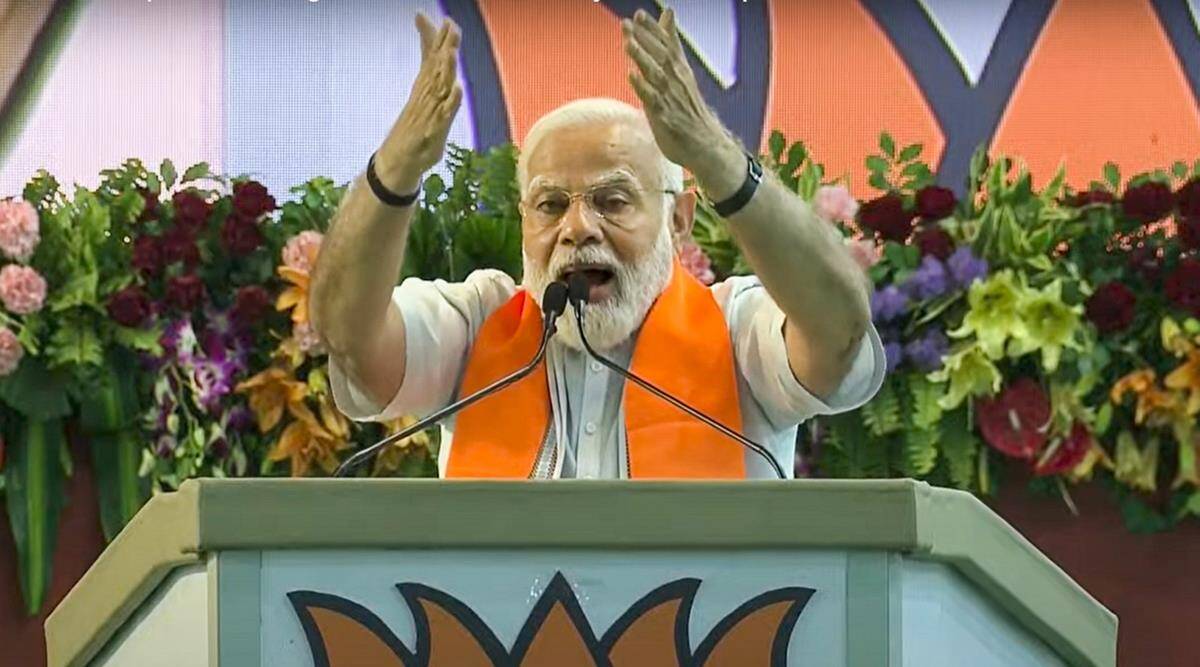 PM comments on Triple Talak during his address in Bhopal
In a recent address during BJP's "Mera Booth Sabse Majboot" campaign in Bhopal, Prime Minister Narendra Modi expressed his support for the Uniform Civil Code (UCC) and discussed the issue of Triple Talaq. However, his remarks drew criticism from opposition leaders who accused him of raising these topics for political gain, diverting attention from pressing issues facing the country.
"Whoever talks in favour of Triple Talaq, whoever advocates it, those vote bank hungry people are doing a great injustice to Muslim daughters. Triple talaq doesn't just do injustice to daughters. It is beyond this; the whole family get ruined. If it has been a necessary tenet of Islam, then why was it banned in countries like Qatar, Jordan, Indonesia, Pakistan and Bangladesh," said PM Modi.
Congress general secretary KC Venugopal highlighted concerns about poverty, rising prices, and unemployment, urging the Prime Minister to address these critical issues instead.
"He (PM) should first answer about poverty, price rise and unemployment in the country. He never speaks on Manipur issue, the whole state is burning from the last 60 days. He is just distracting people from all these issues," said Venugopal.
Opposition leaders, including Tariq Anwar and Arif Masood from Congress, accused PM Modi of practicing polarizing politics and emphasized that if the UCC was a priority, it should have been addressed earlier with the involvement of all political parties.
"When any law is made it is for everyone and they have to follow it. Then what is the need to discuss that bill which has already been passed? PM Modi is doing so because of upcoming Madhya Pradesh elections are ahead and they have done nothing for the country. Hence, they will talk about topics like Triple Talaq and Uniform Civil Code," said Tariq Anwar.
Janata Dal (United) leader KC Tyagi called for a comprehensive engagement of all political parties and stakeholders on the issue of the Uniform Civil Code, cautioning against vote bank politics.
DMK leader TKS Elangovan expressed reservations about the UCC and stressed that protection of fundamental rights should not be violated, considering the diversity of religions in the country.
In his remarks on Triple Talaq, PM Modi criticized those who advocate for it, stating that it unjustly affects Muslim daughters and harms families. He highlighted that several countries, including Qatar, Jordan, Indonesia, Pakistan, and Bangladesh, have banned Triple Talaq despite its alleged importance in Islam.
AIMIM chief Asaduddin Owaisi took to Twitter to question PM Modi's approach, raising concerns about the ground-level impact of laws against Triple Talaq and advocating for social reforms beyond legislation.
The Prime Minister's endorsement of the UCC and his remarks on Triple Talaq have sparked a debate among political leaders, with opposition parties expressing concerns about the motivations behind these statements and emphasizing the need for inclusive discussions and protection of fundamental rights.