Parliament Monsoon Session ends with 45 pc productivity in Lok Sabha, 63 pc in Rajya Sabha
11 August, 2023 | Gautam Thakral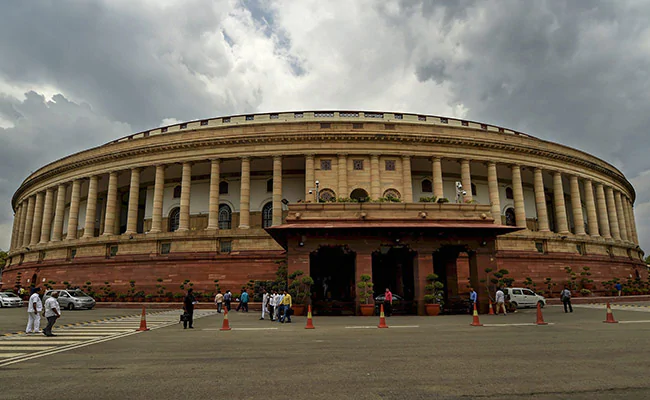 Parliament Monsoon Session ends with 45 pc productivity in Lok Sabha, 63 pc in Rajya Sabha
The Monsoon session of Parliament, which saw overall productivity of 45% in the Lower House and 63% in the Upper House, came to a conclusion on Friday with sine die adjournments of both chambers.
Union Parliamentary Affairs Minister Pralhad Joshi stated during a news conference held here that a total of 17 sittings were held throughout the course of the 23-day session.
According to him, the Rajya Sabha is more productive than the Lok Sabha, which has a production rate of about 63 percent.
"Parliament concluded today. It commenced on July 20 and today on August 11, Friday, it concluded. A total of 17 sittings were held in 23 days. A total of 20 bills were introduced in Lok Sabha, and 5 bills were tabled in Rajya Sabha," the Union Minister said.
"A total of 22 bills were passed in the Lok Sabha, 25 Bills in the Rajya Sabha and 23 Bills were passed in both Houses," he said, adding that the three bills of Home Ministry to replace the IPC, Code of Criminal Procedure (CrPC), and the Indian Evidence Act have been sent to Home Standing Committee.
Hitting out at the Opposition, the Union Minister said, "Unfortunately, the opposition for political reasons did not participate in the discussion (on bills), they participated only in the Delhi Services Bill…The government never wanted a bill to be passed without discussion, of course, we have not passed without discussion. In the Rajya Sabha discussions on almost all bills were held…"
Meanwhile, Aam Aadmi Party (AAP) MP Raghav Chadha was suspended on Friday from the Rajya Sabha for "breach of privilege" after complaints of 'fraud'.
His suspension came as a result of a motion made by the House Leader Piyush Goyal, who demanded that the AAP leader be punished for improperly including the names of some Upper House members in a proposed select committee for the Government of National Capital Territory of Delhi (Amendment) Bill, 2023.
The opposition members who wanted a discussion and the Prime Minister Narendra Modi's remarks in the House over the situation in Manipur caused the Upper House to adjourn twice during the pre-lunch session.
Also Read: Parliament Session: Will repeal offence of sedition, says Amit Shah as he introduces 3 bills to overhaul justice system
Catch all the Latest Business News, Breaking News Events and Latest News Updates on NewsX)