Parliament No-Confidence Motion updates: Amit Shah slams "politically motivated, delusional" move
9 August, 2023 | Gautam Thakral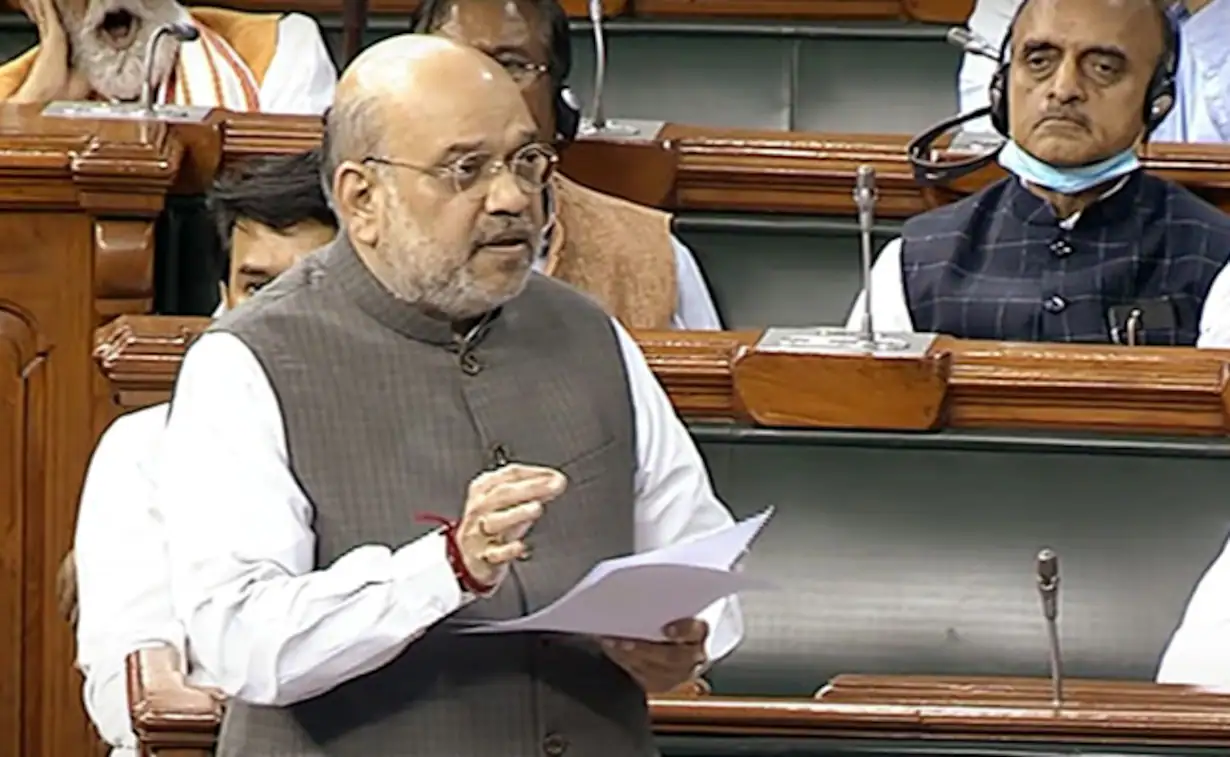 Parliament No-Confidence Motion updates: Amit Shah slams "politically motivated, delusional" move
Parliament No-Confidence Motion updates: Congress MP Rahul Gandhi started the no-confidence motion debate from the side of the opposition in Lok Sabha today. He lashed out at PM Narendra Modi and the BJP government for not speaking anything about the Manipur situation.
Gandhi said, "PM Modi did not visit Manipur, because, for him, Manipur is not in India…I am saying Manipur but the truth is there is nothing of Manipur left in Manipur. You have divided Manipur into two parts," Rahul Gandhi said.
He also called PM Modi a traitor and compared him with Ravana. Gandhi said PM Modi has done murder India, Manipur, and Bharat Mata.
Gandhi accused PM Modi for throwing kerosene in Manipur, Haryana, and entire India.
'No-confidence motion brought to create confusion': Amit Shah
NDA MPs joined Home Minister Amit Shah in a rousing chorus as the latter raised slogans of corruption Quit India, dynasty Quit India, appeasement Quit India in Lok Sabha.
"No-confidence motion brought to create confusion among people. People and Parliament have full confidence in Modi government," Shah reiterated.
Amit Shah addresses Lok Sabha, lauds work of Modi govt
After Independence, PM Modi's govt is only there which won the trust of most of the people. PM Modi is the most popular leader among the public…PM Modi works tirelessly for the people of the country. He works continuously for 17 hours a day, without taking a single leave. People trust him.
'Modi is the most successful PM in India': Amit Shah
Home Minister Amit Shah called corruption, dynasty and appeasement the three ills of Indian politics. The UPA's character, he alleged, was to indulge in corruption to save their government.
"Now PM Modi practices politics of performance. People have voted Modi govt to power twice. He is the most successful PM in India," the BJP leader told the Lok Sabha.
'No-confidence motion brought to create a delusion': Amit Shah
"There is not a no-confidence in the PM and this government in the country…This no-confidence motion has been brought only to create a delusion. This no-confidence motion will show the real character of the Opposition in the country," he said.
Also Read: NDA Women MPs demand action against Rahul Gandhi for making "inappropriate gesture" in House
Catch all the Latest Business News, Breaking News Events and Latest News Updates on NewsX)