Raghav Chaddha: AAP to attend opposition meeting in Bengaluru
16 July, 2023 | Aditi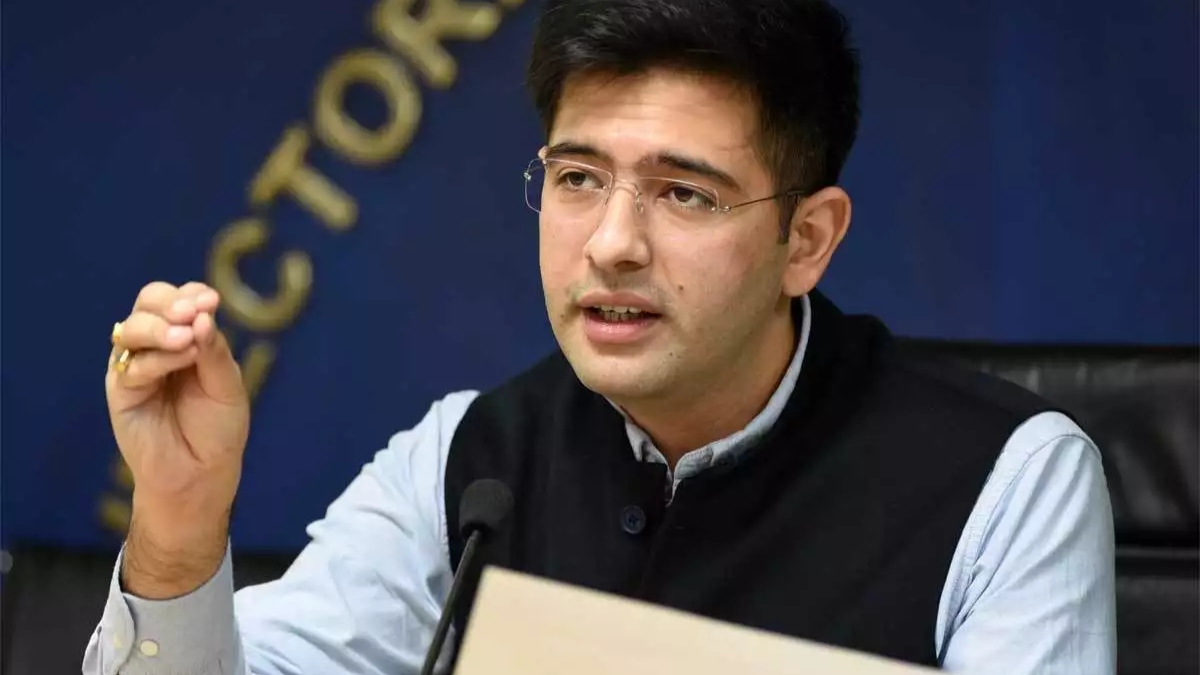 AAP MP Raghav Chadda confirms AAP's participation in the opposition meet in Bengaluru.
The Aam Aadmi Party (AAP) declared that it will attend the second opposition party gathering, which is planned to take place in Bengaluru, Karnataka, on July 17–18. This announcement came in response to the Congress's decision to challenge the Center's law relating to the control of administrative services in Delhi.
AAP MP Raghav Chaddha, while speaking to the media after the party's Political Affairs Committee (PAC) meeting confirmed the same and said, "As Congress has also made its stand clear on the black ordinance, it is decided that the party under the leadership of Arvind Kejriwal will take part in the meeting of like-minded parties in Bengaluru on July 17-18." 
The opposition parties are gathering in Bengaluru to bring the opposition together in preparation to challenge the Bharatiya Janata Party (BJP) in the forthcoming general elections in 2024.
At least 24 major political parties' top leaders will be present at the second Opposition unity meeting that Congress is calling in Bengaluru.
A significant opposition gathering took place on June 23 in Patna, Bihar.
The AAP requested clarification from Congress on its position on the center's ordinance, which the central government had introduced addressing the posting and transfer of group-A employees in Delhi.
After the first opposition meeting, the Aam Aadmi Party (AAP) declared that joining any alliance with the grand old party would be "very difficult" until Congress explicitly rejected the decree.
The Congress, which has 31 members of the Rajya Sabha, was expected to support the AAP. In the Upper House of Parliament, the BJP does not hold a majority.
Even major opposition leaders from around the nation had one-on-one meetings with CM Kejriwal to ask for their support on the Ordinance issue.
By bringing the ordinance on the transfer and posting of bureaucrats in Delhi in May, the BJP-led central government effectively overturned a Supreme Court decision that had granted the elected government in Delhi power over service-related matters.