"One Nation, One Election a Gift to the Nation From The PM" Assam CM
1 September, 2023 | Akshara Tyagi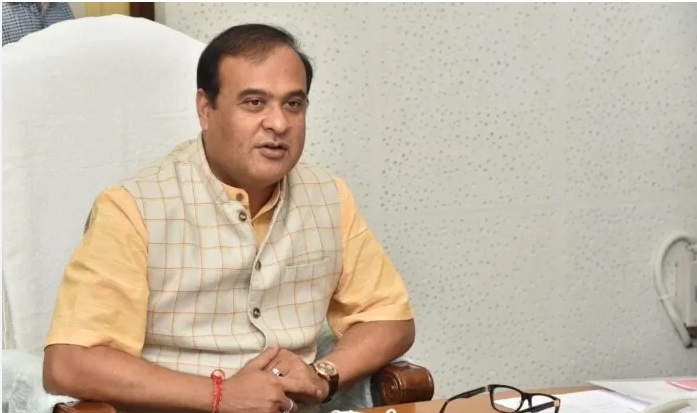 Assam CM Himanta Biswa Sarma commended Prime Minister Narendra Modi when discussing the concept of 'One Nation, One Election.'
Assam CM Himanta Biswa Sarma commended Prime Minister Narendra Modi when discussing the concept of 'One Nation, One Election.'
"One Nation, One Election is a gift to the nation from the Prime Minister".
While addressing the media, he termed the decision landmark one.
"Today, PM Narendra Modi has taken a very landmark decision by appointing a commission to look after the issue of 'One Nation, One Election'. I am very happy that a person of stature like Ram Nath Kovind has accepted the offer. Multiple elections involve lots of money, and because every time India is in election mode, development suffers a lot." He added.
He also mentioned that PM Modi's choice will result in reduced election costs and elevate the country's status globally.
"PM Modi has correctly realised and is advocating that 'One Nation, One Election' takes India to a different level. Expenditure will reduce, development will continue for the next 5 years, and our country will become Vishwaguru" he said.
Uttar Pradesh Chief Minister Yogi Adityanath expressed support for 'One Nation, One Election,' emphasizing that in a democratic setup, efficient governance is crucial for development, and this concept promotes stability and speedy governance.
In response, former Madhya Pradesh Chief Minister and State Congress Chief Kamal Nath suggested that while a constitutional amendment in Parliament is not an issue, it is essential to secure approval from the states.
The Union government has established a committee led by former President Ram Nath Kovind to explore the feasibility of 'One Nation, One Election,' which involves conducting general elections and state Assembly elections simultaneously.
The committee is expected to examine the possibility of enacting legislation on this matter. Previously, a parliamentary standing committee, the Law Commission, and Niti Ayog had also examined the proposal and submitted reports on it.
Also Read: I.N.D.I.A Bloc Resolves to Contest Lok Sabha Elections as a Unified Front
Catch all the Latest Business News, Breaking News Events, and Latest News Updates on NewsX