Cannarma Participates In Ayuryog 2023, Educates About Medicinal Value Of Cannabis
8 March, 2023 | newsx bureau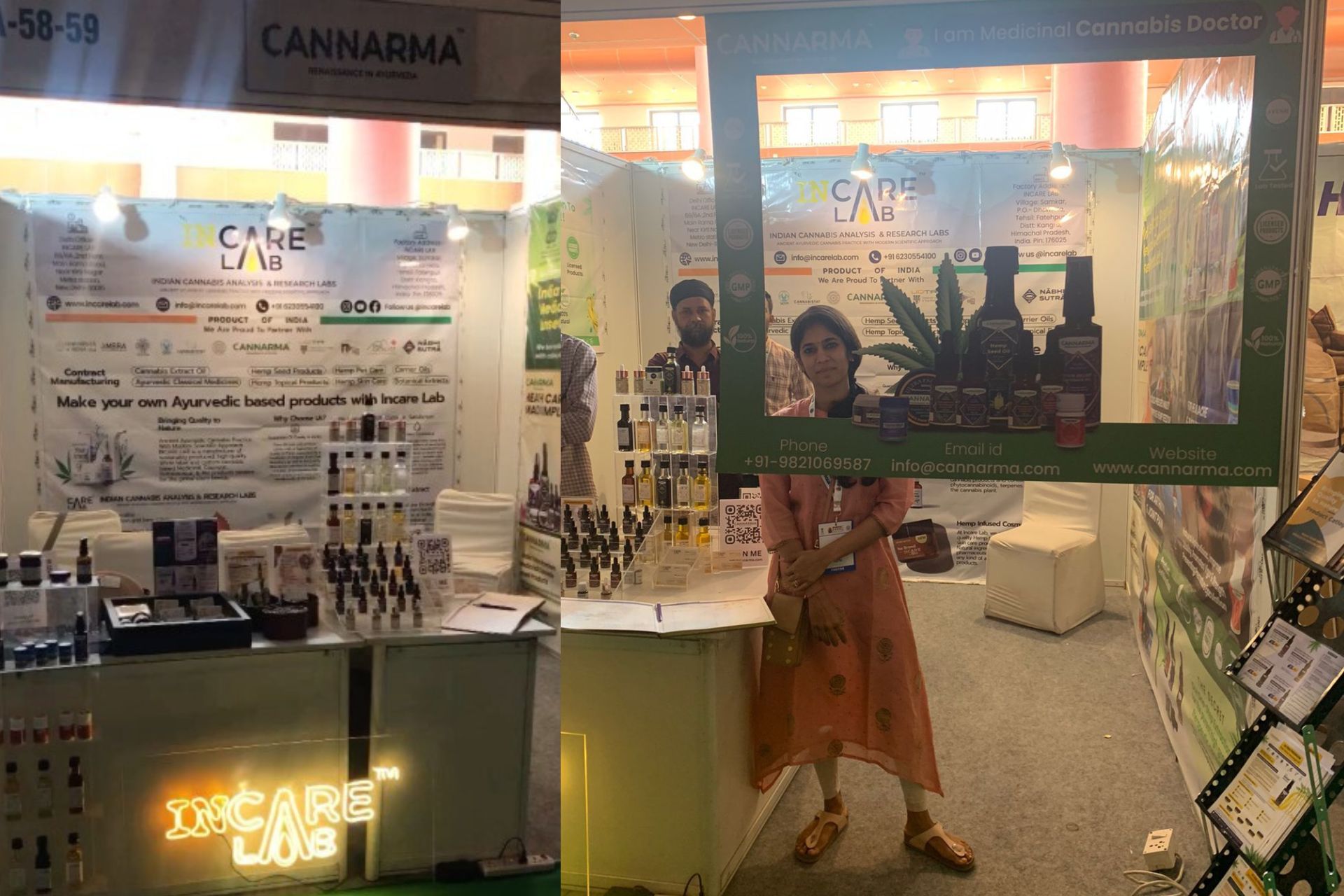 Ayuryog was organized by the Ministry of Ayush, Government of India, from February 24 to February 27, 2023, in Varanasi.
Cannarma, one of India's most recognized and highly regarded Medical Cannabis Brand is proud to announce its successful participation in Ayuryog Expo 2023, India's sole business event focusing on Ayurveda, Yoga, Naturopathy, Unani, Siddha and Homeopathy, Herbal, Agro, Natural products and services.
Ayuryog was organized by the Ministry of Ayush, Government of India, from February 24 to February 27, 2023, in Varanasi. Minister of State, in the Ministry of Ayush (Independent Charge) of Uttar Pradesh, Mr. Dayashankar Mishra attended the event as the Chief Guest.
Cannarma had a prominent presence during the 4-day event wherein, it showcased the products made out of Hemp plant and also educated people on the therapeutical value of the cannabis plant, which is one of the five sacred herbs of Ayurveda. The stall was well attended throughout the event, with attendees showing great interest in the company's products.
Co-founder Rohit Chauhan was invited as Guest Speaker at the International Industrial Hemp and Medical Cannabis Conference that Ayuryog organized, the theme of which was: "A Billion Dollar Crop: Industrial Hemp and its Medicinal Value."
Mr. Chauhan spoke on "Crafting Hemp and Medicinal Cannabis Products for Consumers" and "Ayurvedic Cannabis Medicine for Billion Indians?".
The grand event was attended by numerous doctors and B2B customers.

Mr. Keshav, the co-founder of Cannarma, has been a true inspiration for young doctors who are passionate about spreading the therapeutic values of the cannabis plant to their patients. He has been a strong advocate for the benefits of cannabis as a natural medicine and has helped to educate doctors on its many uses. Mr. Keshav has emphasized the importance of approaching cannabis from a holistic perspective, using the plant to complement other treatments rather than as a replacement.
Through his efforts, young doctors have been motivated to explore the potential of cannabis as a healing plant and to incorporate its use into their treatment plans. The cannabis plant has been considered one of the 5 sacred plants in Ayurveda for centuries, and Mr. Keshav's dedication to its therapeutic value is a testament to its continued importance in modern medicine.
About Cannarma:
Cannarma is a Research & Development company licensed by the Department of Ayush to manufacture and sell Ayurvedic products like Cbd oil, Hemp seed oil, medicinal cannabis, etc. The Company makes high-quality products with all-natural principles. The products are laboratory tested to ensure the end users have access to a standardized, safe, and consistent product. Cannarma is focused on existing in the pharmaceutical space by operating at the highest standards, providing the deepest levels of evidence and testing available, and educating and changing minds with results generated by the most important part of the company and patients.
To know more about Hemp (cannabis) Seed Oil products and other hemp/ cannabis medicinal products visit www.cannarma.com or mail us on [email protected]