All-women SIT Team to investigate Chandigarh University video spat, and hostel wardens suspended
19 September, 2022 | Riya Girdhar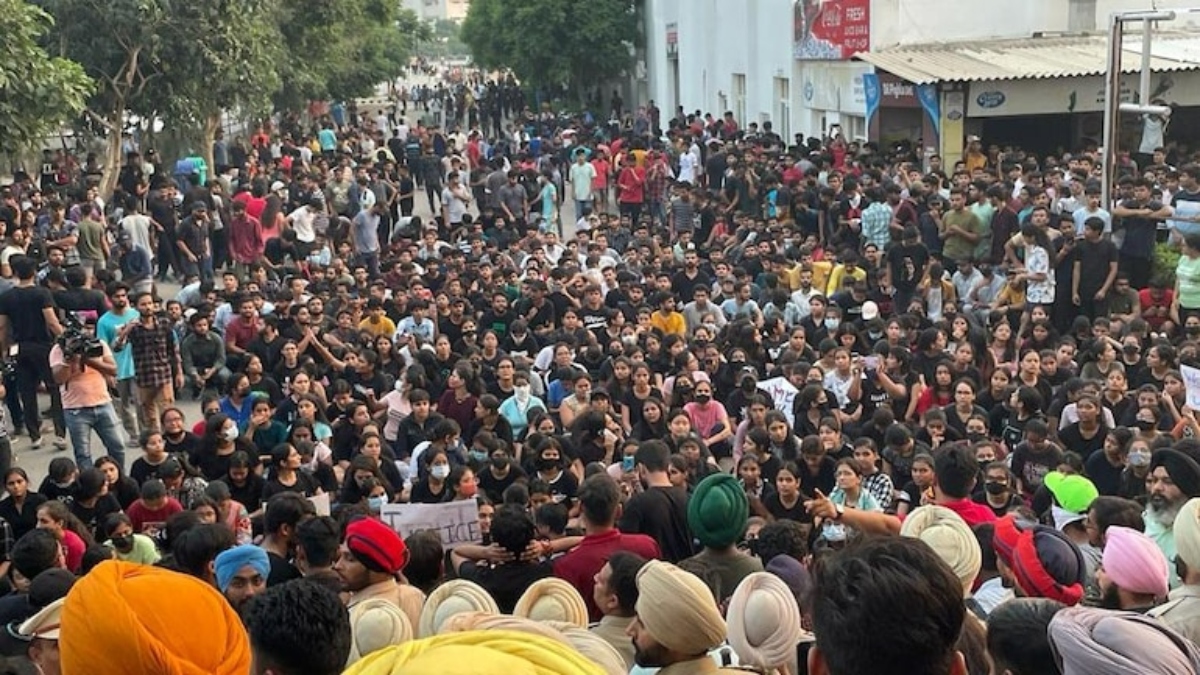 Chandigarh University fired both wardens of the girls' hostel where the event occurred.
An all-female special investigations team (SIT) would look into the Chandigarh University video scandal, Punjab's top cop said on Monday, hours after students abandoned their agitation after guarantees from the university and police. "A three-member all-women SIT has been formed on the directives of Chief Minister Punjab Bhagwant Mann to examine the Chandigarh University case, under the supervision of senior IPS officer Gurpreet Kaur Deo," DGP Punjab Mr Gaurav Yadav said on Monday.
He also expressed gratitude to the Himachal Pradesh Police. "Two students and one teacher were arrested." Thank you for your wonderful cooperation, DGP Himachal Pradesh. Electronic gadgets were confiscated and forwarded for forensic investigation. "The SIT will investigate the scheme." If found to be involved, no one will be spared. Everyone is urged to keep the peace and harmony. Don't believe unsubstantiated rumours. "Let us work together for societal peace," he stated in a video statement.
The varsity has also fired both wardens of the girls' hostel where the event occurred.
On Saturday, reports surfaced that videos of 60 female pupils had been shared. This was followed by a period of protests that lasted late into the night. Following the arrests, cops and the institution stated that only one video was transferred by a female student to a friend in Shimla. They insisted on having their own video. They also denied any suicide attempts, defying rumours.
The Chandigarh University is presently closed until Saturday. Students protesting the incident withdrew their protest about 1:30 a.m. on Monday after being guaranteed that a 10-member student committee would be provided updates on the issue, the hostel warden would be suspended, and a review of procedures at the female hostel would be conducted.