'Gaganyaan likely to be launched by start of 2024' says Union Minister Dr. Jitendra Singh
13 September, 2022 | Pravina Srivastava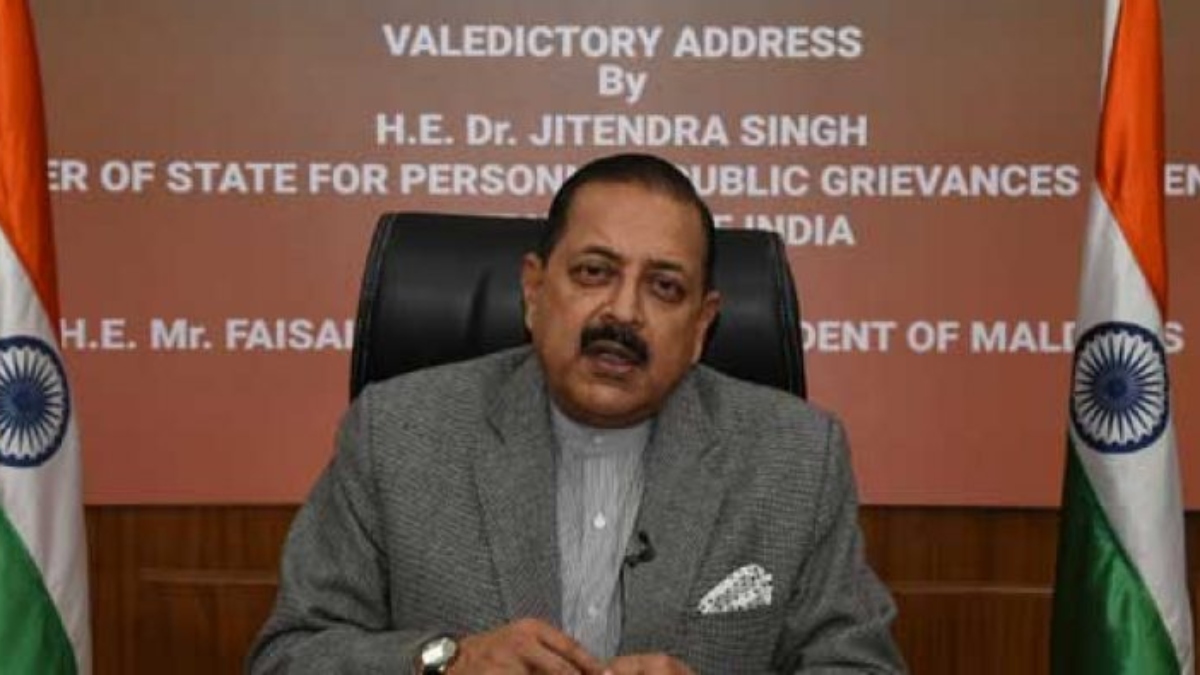 According to Union Minister Dr. Jitendra Singh, two trials associated with this mission would be completed by the end of 2022 provided all goes according to plan. Read the article to know about Gag...
According to Union Minister Dr. Jitendra Singh, two trials associated with this mission would be completed by the end of 2022 provided all goes according to plan.
Gaganyaan mission preparations are currently in full swing. As per Singh, Gaganyaan is likely to be launched into orbit at the start of 2024.
Union Minister Dr Jitendra Singh recently stated "Covid caused the majority of our initiatives to stop, including Gaganyaan. Initially, we had anticipated finishing the Gaganyaan launch by this year, but we are still working to send an Indian so that the project is indigenous."
He also stated "The solely Soviet Union-led expedition that sent Rakesh Sharma into space has given us the motivation to launch our own mission thanks to Prime Minister Modi's Atmanirbhar programme."
Indian space exploration will soon make history with this space launch. This mission will send people into space.
According to Singh, two testing missions will be placed out of which one will include a robot.
Dr. Singh provided extensive details regarding the Gaganyaan Mission, including the fact that the initial test will be unmanned. A female robot named 'Vyommitra' will then be flown to space for the second try. The Indian Space Research Organization created this robot (ISRO). By the end of 2022, both trials will have been completed. Only after the success of this mission will plans be made to launch people into space a third time.
Earlier on August 15, 2018, Prime Minister Narendra Modi at Red fort announced the Gaganyaan mission. This mission has an investment of almost 10,000 crore rupees. Following this, the Union Cabinet gave its own approval in 2018. Indian astronauts will spend seven days circling the lower Earth's orbit. Russian space agency Glavkosmos has partnered with ISRO to help with their training.
Gaganyaan is India's first indigenous mission that will send Indian astronauts to space. Gaganyaan initiative aims to show that people may be safely sent into low earth orbit (LEO) and returned to the planet on an Indian launch vehicle.
The introduction of Gaganyaan includes participation from more than 500 enterprises and a number of research modules, including indigenous health and research module led by Dr. Jitendra Singh. India will follow the United States, Russia, and China as the fourth country in the world to launch a human spaceflight mission.
Significance of Gaganyaan for India:
Boost to industries: Participating in space missions will present significant potential for the Indian sector. Nearly 60% of the equipment for the Gaganyaan mission is anticipated to come from the Indian private sector.
Employment: The space organisation would require 900 more employees. 15,000 new jobs would be created by the Gaganyaan expedition. It is anticipated that it would create jobs and train human resources in cutting-edge technology. The initiative is anticipated to boost economic activity inside the nation in terms of improved industrial capabilities and the development of human resources.
Technological development: Science and technology's frontier is human spaceflight. The human spaceflight programme will offer a singular space platform for performing experiments and serving as a test bed for emerging technologies.
Boost to academic organisations: Gaganyaan Program is a nationwide initiative in which governmental agencies and academic institutions will take part. The partnership between ISRO, academia, business, government agencies, and other scientific institutions would be established within a wider framework.
Boost research: It will encourage productive research and technological advancement. It will accelerate major research in fields like material processing, astrobiology, resource mining, planetary chemistry, planetary orbital calculus, and many more areas with a big number of researchers and the right equipment engaged.
Motivation: Youth and the general public will find inspiration from human spaceflight. Many young kids will be motivated to pursue jobs in science and technology for the benefit of the country.
India will undertake a manned space mission as the fourth nation. Gaganyaan will boost the country's reputation and solidify India's position as a major participant in the space sector.