Maharashtra Politics Update: Sharad Pawar to hold meeting on 5th July after Ajit's party switch
3 July, 2023 | Priyanka Sharma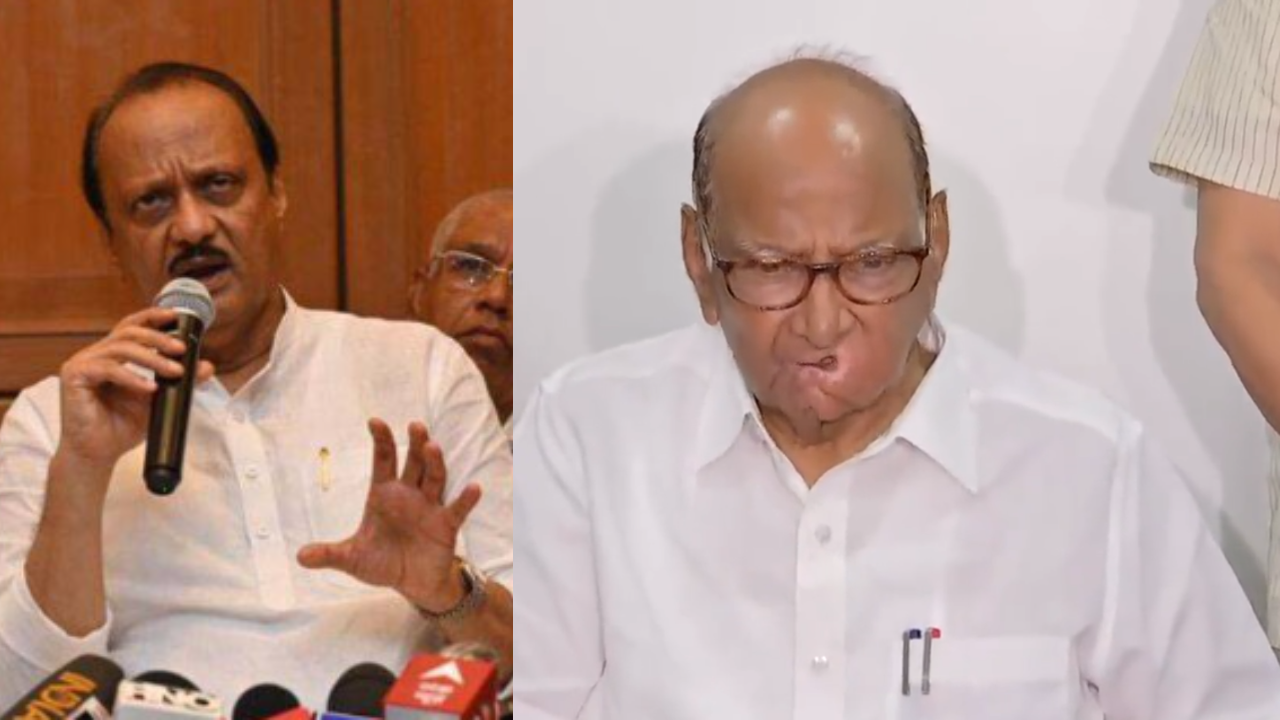 The development came as Pawar met some party leaders and MLAs at his official residence in Mumbai earlier.
Mumbai: Nationalist Congress Party's senior leader Ajit Pawar joined the Maharashtra government as CM Eknath Shinde's deputy on Sunday. After Pawar, senior NCP leaders Dilip Walse Patil and Chhagan Bhujbal were among the other eight leaders to take oath as ministers in the Shinde cabinet.
The Nationalist Congress Party (NCP) experienced an internal division as senior leader Ajit Pawar joined the BJP-led National Democratic Alliance [NDA] along with a group of MLAs.
Ajit Pawar said all MLAs are with him, and they have joined the Shiv Sena-BJP government as a party. Ajit claims to have 42 MLAs with him.
The development came as Pawar met some party leaders and MLAs at his official residence in Mumbai earlier. Later, he arrived at Raj Bhawan, where the swearing-in ceremony was conducted in front of supporters of the BJP and the Shinde group as well as chief minister Shinde, deputy chief minister Devendra Fadnavis and Governor Ramesh Bais.
Earlier, Pawar announced that he wanted to step down as Leader of the Opposition in Maharashtra and would like any party post. "I was never interested in working as Leader of Opposition but accepted the role on demand of the party MLAs. Assign me any post in the party organisation, and I will do complete justice to whatever responsibility given to me," he had said at a party event on Wednesday.
"We have all the numbers. All MLAs are with me. We are here as a party. We have informed all seniors also. The majority is given importance in a democracy. Our party is 24 years old, and young leadership should come forward," Ajit Pawar said after taking oath as Deputy Chief Minister of Maharashtra.
After NCP leader Ajit Pawar and eight other individuals joined the Eknath Shinde-led administration in Maharashtra on Sunday,  AAP attacked Prime Minister Narendra Modi, branding him the "biggest patron of corruption."
Atul Londhe, a spokesperson for the Maharashtra Congress, stated on Sunday that it is still unclear who the party will name a Leader of Opposition in the Maharashtra Assembly because the NCP, which previously held that position, no longer has the most number of MLAs.
"We decided to come with the Shinde-Fadanvis govt with almost all MLAs of NCP. We took the oath, and a few other ministers will be added in the next expansion," Ajit Pawar said. CM Shinde said, "Now we have 1 Chief Minister and 2 Deputy Chief Ministers. The double-engine government has now become a triple-engine, and now it will run like a bullet train. For the development of Maharashtra, I welcome Ajit Pawar and his leaders. Ajit Pawar's experience will help strengthen Maharastra.
Apparently referring to Ajit Pawar, who faced accusations related to the alleged irrigation scam, Pawar took a dig at BJP and Prime Minister Narendra Modi, saying that " It is clear that all charges have been cleared".