Police detain Karnataka Congress chief DK Shivakumar, over Rahul Gandhi conviction row
24 March, 2023 | Vaishali Sharma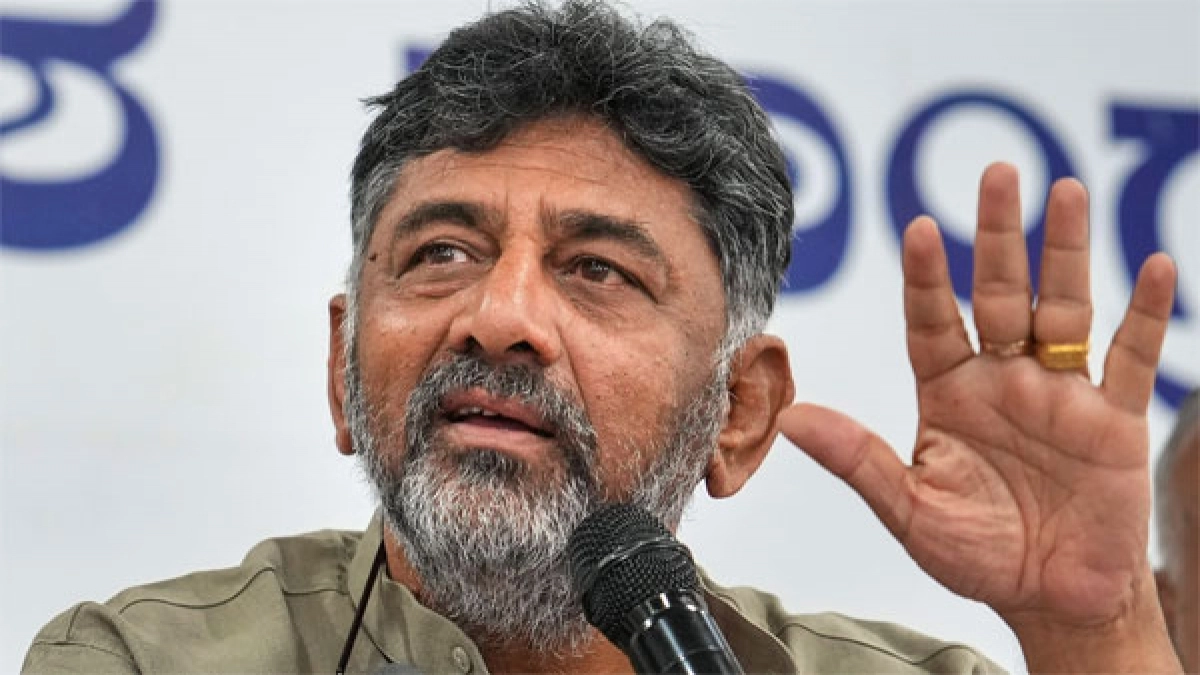 The Congress party had planned a massive agitation, including a protest at the national capital's Vijay Chowk.
Police in Karnataka detained Congress state president DK Shivakumar, as well as other party leaders and workers, who were protesting the Surat Court verdict against Rahul Gandhi.
"Their (BJP) party will collapse in Karnataka. It is on the verge of collapse. They are just trying to blackmail all leaders & contractors. We're with people and people are with us. Their voice is our voice. We want to see Karnataka regain its glory," Shivakumar told mediapersons.
Earlier today, Congress leaders protested Rahul Gandhi's conviction in a criminal defamation case by the Surat District Court. The Wayanad MP was sentenced to two years in prison, but the court granted him bail and suspended his sentence for 30 days to allow him to appeal the decision.
The Congress party had planned a massive agitation, including a protest at the national capital's Vijay Chowk. The party also stated that it intends to meet with President Droupadi Murmu and other parties to discuss the issue. Congress is also expected to raise the issue in Parliament during the second leg of the Budget Session, which is currently underway.
"They (BJP) are doing this to sidestep the main issue. Congress has always stood by OBC, SC, ST, Backward class and minorities and fought for them," Kharge said on the conviction of Rahul Gandhi.
On a complaint filed by BJP MLA and former Gujarat minister Purnesh Modi, the Surat District Court issued its verdict in the case for his alleged "how come all the thieves have Modi as the common surname?" remarks.
Gandhi allegedly made the remarks about Modi's surname at a rally in Kolar, Karnataka, ahead of the 2019 Lok Sabha elections. Meanwhile, legal experts believe that Rahul Gandhi may be disqualified as an MP as a result of the Surat District Court's decision. In a 2013 decision, the Supreme Court stated that any MP or MLA who is convicted and sentenced to two or more years in prison is disqualified from the time of his conviction.
In a tweet on Thursday, Congress Rajya Sabha MP Jairam Ramesh said that Rahul Gandhi was being punished for speaking the truth and raising his voice against the dictator. Ramesh also stated that because the law of the country allows Rahul Gandhi to appeal, he will do so and that they are not afraid.
On Thursday, the Rajasthan Congress demonstrated outside the Pradesh Congress Committee (PCC) headquarters in support of Rahul Gandhi and against the misuse of central agencies, raising slogans against the Modi government.
"An appeal will be made in the High Court. Congress workers from all over the country are standing in support of Rahul Gandhi and his ideology", Dotasara had told ANI.
After being found guilty in the criminal defamation case filed against him over his alleged 'Modi surname' remark, Congress MP Rahul Gandhi said in a tweet on Thursday that his religion was based on truth and non-violence.