PM Modi launches development projects worth Rs 24,000 crore in Rajasthan
8 July, 2023 | Srishti Ruchandani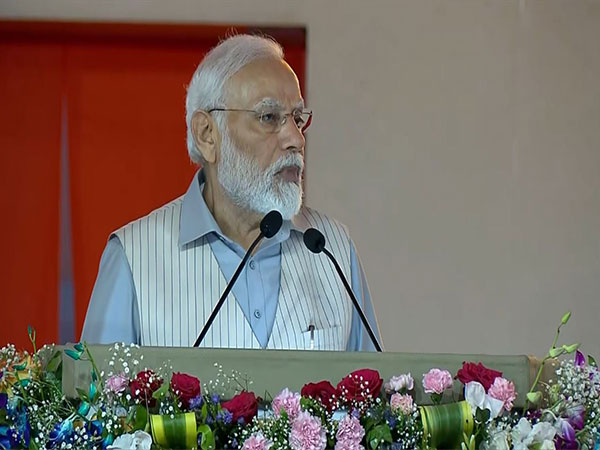 During his visit to Bikaner, the Prime Minister dedicated launched the six lane greenfield expressway section of the Amritsar - Jamnagar Economic Corridor.
After laying foundation stone for various projects worth Rs 6,100 crore in Telangana, Prime Minister Narendra Modi on July 8 reached Rajasthan. He inaugurated development projects totalling more than Rs 24,000 crore during a programme including the newly developed 500 kilometre section of Amritsar-Jamnagar expressway in Rajasthan's Bikaner. Prime Minister Modi also said "Border areas had been deprived of development for decades. We have started the vibrant village development project for their development. We declared the border villages as the first villages of the country."
"Rajasthan has the potential for fast pace development…youth of Rajasthan will be benefitted most with the increasing connectivity…Greenfield Expressway corridor will connect Rajasthan with Haryana, Punjab, Gujarat and Jammu & Kashmir," PM Modi said, ANI reported.
Rajasthan has got two modern six-lane expressways.
For the development of renewable energy, the green energy corridor was also launched by the PM today.
Commercial sea ports like Jamnagar and Kandla will also connect to Rajasthan and Bikaner with the help of this corridor. The distance between Amritsar to Jodhpur and Bikaner will also decrease. Distance between Jodhpur to Jalore and Gujarat will also decrease," the PM informed.
PM Modi further mentioned the benefits of the corridor and said,"Small traders and cottage industries get the most benefit from the development of infrastructure. In the last nine years, we have made every possible effort for the development of Rajasthan," he said.
This expressway will provide new power to West India and its industrial activities. Supply chains would get smoother and the nation would get a new speed of financial development."
PM Modi congratulated the people of Rajasthan for all these development projects.
During the address, he hit out at Congress by saying, "We send schemes from Delhi to Rajasthan but in Jaipur the Congress claws at them. Congress has nothing to do with Rajasthan's problems and your problems. The Congress government is also troubled by the BJP's plan to provide benefits to every household. Congress has only done harm to the state in the past years. Congress ka matlab hai loot ki dukan, jhooth ka bazaar'.Farmers of Rajasthan have suffered the most due to the Congress government…Ever since the Congress government came to power in Rajasthan, what did they do? For 4 years, the entire Congress party and the government have been fighting among themselves. Everyone is pulling each other's legs"
Following the event, Prime Minister Narendra Modi held a mega roadshow in Bikaner.