Amit Shah says Tahawwur Rana, the 26/11 accused to face Indian Judiciary soon
9 August, 2023 | Gautam Thakral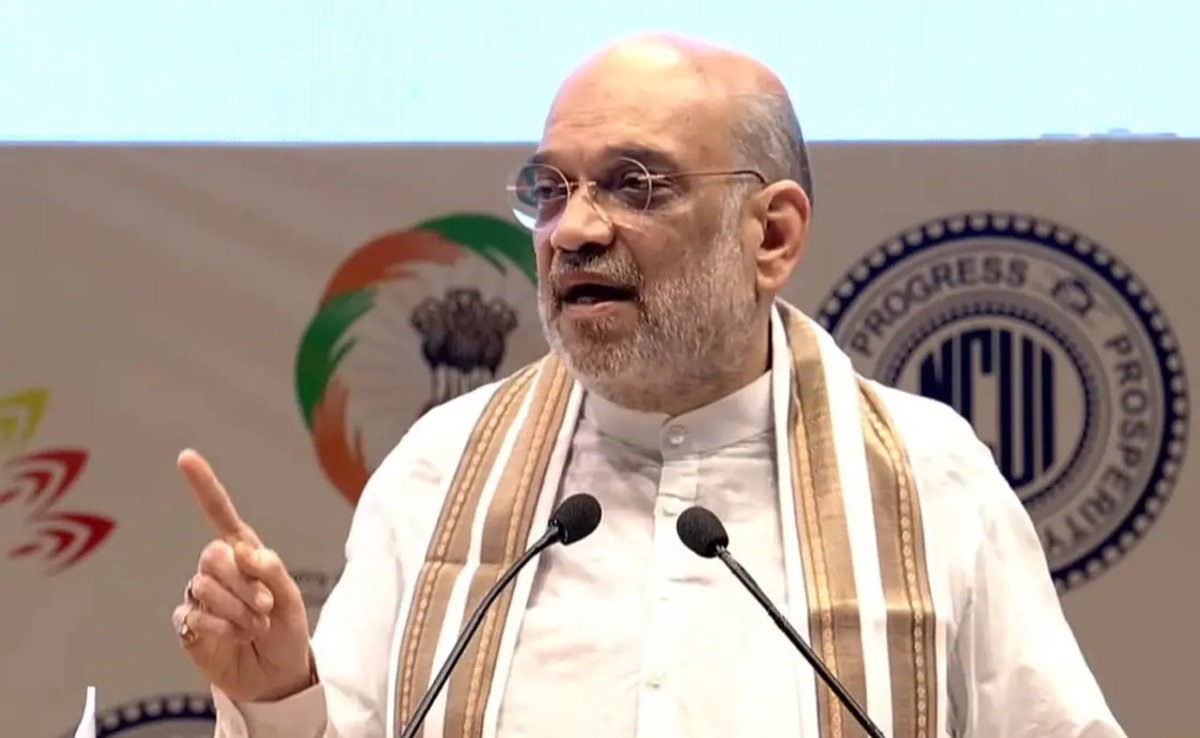 Amit Shah says Tahawwur Rana, the 26/11 accused to face Indian Judiciary soon
Union Home Minister Amit Shah on Wednesday said that Tahawwur Rana, an accused of the 26/11 Mumbai attack will face the Indian Judiciary soon.
Speaking in the Lok Sabha on Wednesday during the discussion of the opposition's motion of no-confidence, Shah emphasised the steps done by the Modi administration to combat terrorism and Naxalism.
"We banned PFI in the country and conducted raids at over 90 locations in the country. Cases regarding attacks on our missions in London, Ottawa and San Francisco were handed over to NIA (National Investigation Agency). 26/11 Tahawwur Hussain Rana will also soon face the judiciary in India," Shah said.
Rana was detained in the US as a result of an extradition request from India for his involvement in the Mumbai attacks, in which ten Pakistani terrorists besieged Mumbai for more than 60 hours, murdering more than 160 people, including six Americans, at significant and recognisable sites.
Authorities in India claim that Ranal and David Coleman Headley, a boyhood buddy, plotted to help the Pakistani terrorist organisation Lashkar-e-Taiba plan the assaults.
Headley and Rana attended military high school in Pakistan together.
Rana's immigration law centre in Chicago, as well as a satellite office in Mumbai, was allegedly used as a front for their terrorism activities between 2006 and 2008.
The mastermind of the 26/11 assault, Headley, has admitted culpability and given evidence against Rana.
Rana is attempting to avoid extradition by arguing that he was cleared of all charges related to the 2008 Mumbai terrorist attacks in a federal tribunal in Chicago. Rana claims he has already been cleared of the allegations he would have to answer to abroad.
Shah claims PM Modi formed a government at the centre which removed terrorism from Jammu & Kashmir
Shah went on to claim, however, that once Prime Minister Narendra Modi formed a government at the Centre, terrorism was completely removed from Jammu and Kashmir.
"In the view of internal security, there used to be three hotspots- Kashmir, the region of Naxals and Northeast and it continued to be the same for years. We changed our policies towards Kashmir in 2014. From 2014 to 19, Rajnath Singhji was Home Minister, and after that, I became Home Minister. We eradicated terrorism in the region," Shah said.
"Naxals limited to only 3 districts in Chhattisgarh now…," he added.
Shah took aim at the previous administration at the Centre, claiming that during the UPA administration's tenure from 2004 to 2014, terrorists would just cross the border and execute our soldiers while no one took any action.
He further said, "We will talk to the youth of Kashmir valley, not Hurriyat, Jamiat and Pakistan."
Also Read: Parliament No-Confidence Motion updates: Amit Shah slams "politically motivated, delusional" move
Catch all the Latest Business News, Breaking News Events and Latest News Updates on NewsX)