India is not Congress' fiefdom anymore, they can't digest it: Rijiju on Rahul's remark
16 March, 2023 | Pragati Singh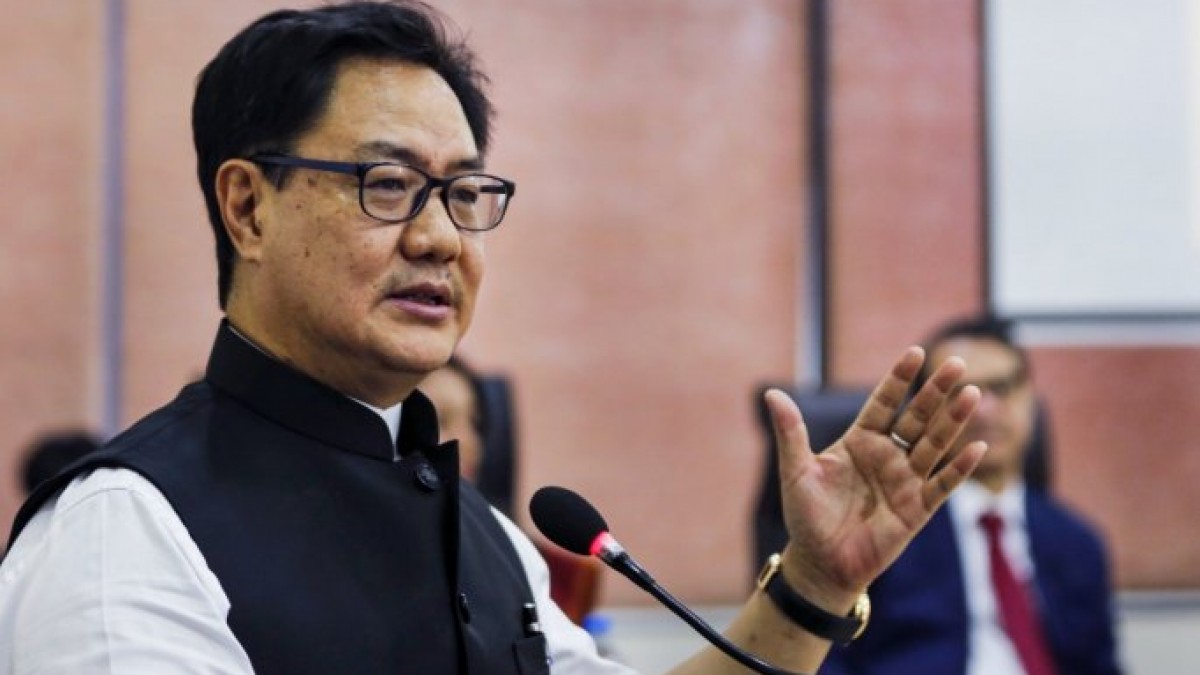 Rahul could say whatever he wanted, but no one could insult the country.
Union Law Minister Kiren Rijiju slammed Congress leader Rahul Gandhi on Thursday for his remarks about India in the United Kingdom, saying citizens cannot remain silent in the face of "defamation" of the country. In a veiled attack on the Congress, Rijiju stated that India is no longer their "fiefdom," and that the grand old party cannot accept this fact.
While talking to ANI, Rijiju said, "If Rahul Gandhi says something and Congress gets into trouble because of that, we have nothing to do with it. But if he defames our country, then as the citizens of this country, we can't be quiet."
He added, " Abuse us as much as you want but we can't let you insult the nation. Rahul has insulted the judiciary, our judicial system is a robust one. The only demand is that Rahul will have to apologize to the country for insulting it. India is not their fiefdom anymore, they can't digest this fact."
He went on to say that Rahul could say whatever he wanted, but no one could insult the country.
"I'm an MP elected to the Parliament so how can I keep quiet," he further added. "Congress and Rahul have been rejected by the people of this country. He has undermined the reputation of our democracy and Parliament..it is not acceptable," he stated.
Rijiju claimed Rahul lied about not being allowed to speak in Parliament. "He (Rahul) led a yatra as per the wishes – then he is saying, he wasn't allowed to speak?"
"Being an MP in Parliament he (Rahul) has shamed the Parliament, that's most unfortunate," Rijiju said. RijijU further said, "All anti-India forces speak the same language- Rahul speaks the same language as them."
"Modi became a Prime Minister because of the blessings of the people of the country. Talking about the representative of 140 crore Indians is unacceptable," he stated.
On Wednesday, the Lok Sabha and Rajya Sabha were disrupted for the third day in a row, with the Congress and other opposition parties insisting on a Joint Parliamentary Committee probe into the Adani-Hindenburg row and BJP members demanding an apology from Rahul Gandhi for remarks he made in London.
Congress leader Rahul Gandhi, while addressing a lecture at Cambridge University in London recently, said, "Everybody knows and it's been in the news a lot that Indian democracy is under pressure and under attack. I am an Opposition leader in India, we are navigating that (Opposition) space."
"The institutional framework which is required for a democratic Parliament, free press, the judiciary, just the idea of mobilisation, moving around all are getting constrained. So, we are facing an attack on the basic structure of Indian democracy," he had added.