Indian-origin Tharman Shanmugaratnam victorious in Singapore's presidential race
2 September, 2023 | Vishakha Ahuja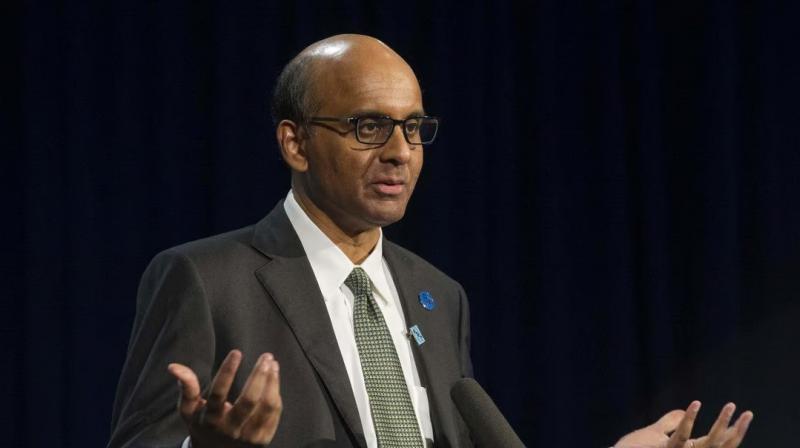 The 66-year-old ex-senior minister, Tharman Shanmugaratnam, secured a substantial victory with 70.4% support, equivalent to 1,746,427 votes out of the 2.48 million ballots cast.
Indian-born economist Tharman Shanmugaratnam secured a resounding win in Singapore's presidential election, garnering over 70% of the vote in the nation's first contested presidential contest since 2011.
The 66-year-old ex-senior minister, Tharman Shanmugaratnam, secured a substantial victory with 70.4% support, equivalent to 1,746,427 votes out of the 2.48 million ballots cast. Meanwhile, his Chinese-origin competitors, Ng Kok Song and Tan Kin Lian, received 15.72% and 13.88%, respectively, according to the Elections Department. Returning Officer Tan Meng Dui declared the outcome shortly after midnight, marking Tharman as Singapore's third president of Indian descent. Prime Minister Lee Hsien Loong extended his congratulations to Tharman, who had previously held the position of Deputy Prime Minister in Singapore from 2011 to 2019, for his victory in the presidential election.

"Singaporeans have chosen Mr Tharman Shanmugaratnam to be our next president by a decisive margin. As head of state, he will represent us at home and abroad, and exercise custodial powers, including over the reserves and key appointments," he said.

Lee acknowledged that in the recent election on Friday, both voters and candidates demonstrated an enhanced comprehension of the president's responsibilities and functions, indicating positive prospects for Singapore.

"I have every confidence that he will carry out his duties as president with distinction," he said.
Speaking at the Taman Jurong Food Centre, where his supporters had assembled, Tharman expressed deep humility in response to the significant support and endorsement he received from the people of Singapore.

"I'm humbled by this vote – it is not just a vote for me, it is a vote for Singapore's future, a future of optimism and solidarity. That's what it really is. My campaign was one of optimism and solidarity, and I believe that's what Singaporeans want," he said.

"I will honour the trust that Singaporeans have placed in me and respect all Singaporeans including those who did not vote for me," Tharman said.
Prime Minister Lee's People's Action Party (PAP) had provided their support to Tharman during the election.

Lee conveyed his congratulations to Tharman for his decisive win, assuring him of the full cooperation of the government.
"Tharman has also expressed his commitment to collaborate closely with the Government. In the role of the head of state, the president must serve as a unifying symbol that resonates with and represents all Singaporeans," Lee stated.

Tharman initiated his presidential campaign in July, vowing to transform Singapore's culture to maintain its prominent global status. He entered the political arena in 2001 and has held various public sector and ministerial roles within the ruling People's Action Party (PAP) for more than twenty years.

More than 2.7 million voters participated in the election, with polling stations opening at 8 AM and closing at 8 PM (local time). The incumbent President, Madam Halimah Yacob, who has served for six years, will conclude her term on September 13, marking her as Singapore's eighth president and the first female to hold the position.
This election marked Singapore's initial contested presidential race since 2011. Historically, Singapore has had two presidents of Indian descent.
S R Nathan, also known as Sellapan Ramanathan, a Singaporean political figure and civil servant with Tamil heritage, held the presidency of Singapore. In 2009, Nathan secured victory over Benjamin Sheares, establishing his record as Singapore's most extended-serving president.
Chengara Veetil Devan Nair, commonly referred to as Devan Nair, held the position of Singapore's third president from 1981 until he stepped down in 1985. Born in 1923 in Malacca, Malaysia, Nair was the son of a rubber plantation clerk with roots in Thalassery, Kerala.