Nikki Murder Case: Partner murdered her, deleted phone data, all amid wedding rituals
16 February, 2023 | Vaishali Sharma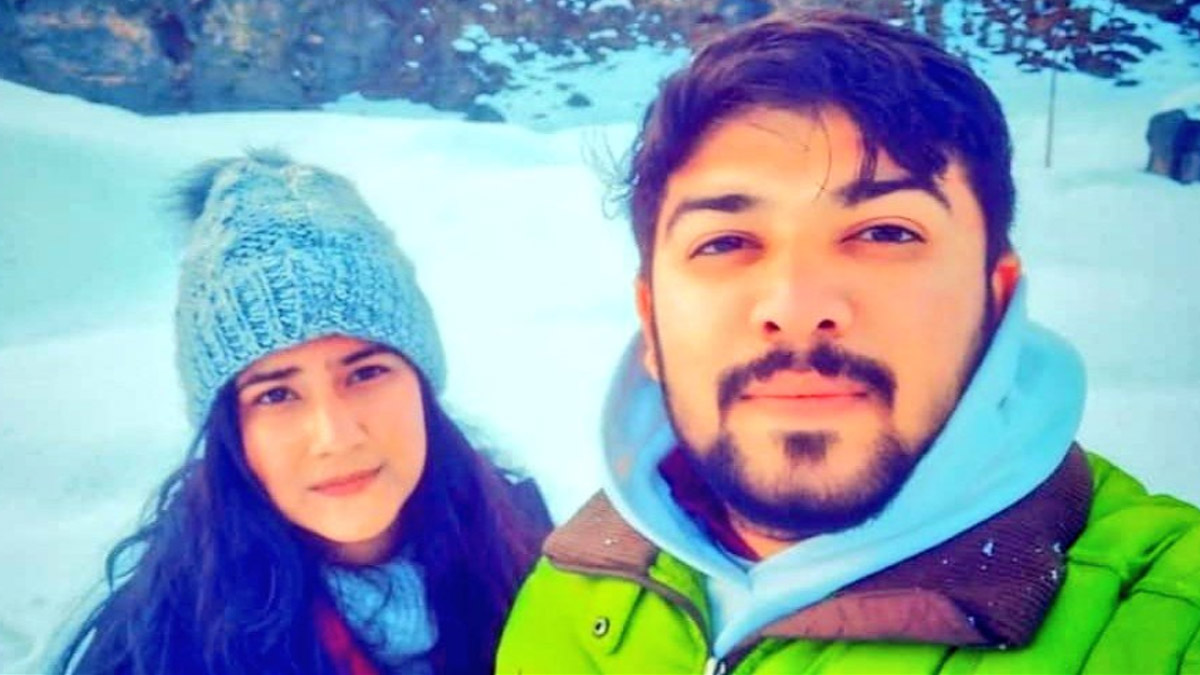 Sahil Gehlot killed his partner of four years, Nikki Yadav via a data cable and hid her body in his family dhaba, all amid his engagement and wedding rituals on the morning of Feb 10. police revealed.
According to Delhi Police officials, the death of 25-year-old Haryana woman Nikki Yadav, who was allegedly strangled by her lover, Sahil with a charging wire, occurred due to suffocation.
Sahil Gehlot, 24, killed Nikki, his girlfriend of four years, sometime between his engagement and wedding and resumed his work as usual showing eerie similaritie to the Shraddha Walkar Murder case.
In the CCTV cameras installed in the house where Nikki Yadav lived on rent in Delhi's Uttam Nagar, it can be seen in the CCTV footage, that Nikki was seen going to the terrace at around 1 pm, and can be seen coming out on the other day at around 9 pm. Nikki was living in this flat with one of her sisters for the last five months and accused Sahil Gehlot used to visit her regularly.
According to a report, Sahil enjoyed his engagement on Feb 9 and the next morning, when confronted by Nikki for the betrayal, he allegedly strangled her. As per sources, accused Sahil Gehlot has revealed that Yadav was with him on the night of Feb 9, both of them roamed around for many hours, after which he killed her in a parking lot near Nigambodh Ghat b/w 8.30-9.00 am on Feb 10.
Nikki was unaware about Sahil's engagement when the latter drove to her home taking his cousin's car around 1 AM on Feb 10. Around 5 AM, voth left for Nizamuddin Railway station apparently to catch a train for Goa as Nikki wanted to go to Goa with her partner. According to police, Sahil said he could not get tickets to Goa and both decided to leave for a trip to Himachal Pradesh for which they went to bus station but did not get a bus ticket either.
On the wedding day on Feb 10, the family kept calling Sahil while he got into an argument with Nikki inside the car around 9 AM after which he strangled her via charging cable near Nigambodh Ghat and later took her body to his family dhaba.
"After that, he kept the victim's body in the refrigerator in a dhaba in Mitraon village and then the accused went to his marriage. We are investigating deeply about this case," DCP Crime Branch said.
Accused Sahil deleted all data including WhatsApp chats between them on Yadav's phone. Delhi Police Crime Branch is examining CCTV footage of Uttam Nagar-Nizamuddin-Kashmere Gate. Police have questioned a few people living near Yadav's rented accommodation in Uttam Nagar, sources revealed.
Nikki was discovered dead in a freezer in Delhi's Mitraon village on 14th of Feb and was transferred from Rao Tularam Memorial Hospital to Deen Dayal Upadhyay Hospital on Wednesday for a post-mortem.
After his arrest on Tuesday, the accused Sahil Gehlot was presented before a Delhi court and sent to five-day police remand.