Only India can prevent Genocide in Europe in 21st Century?
12 September, 2023 | Muskan Menghani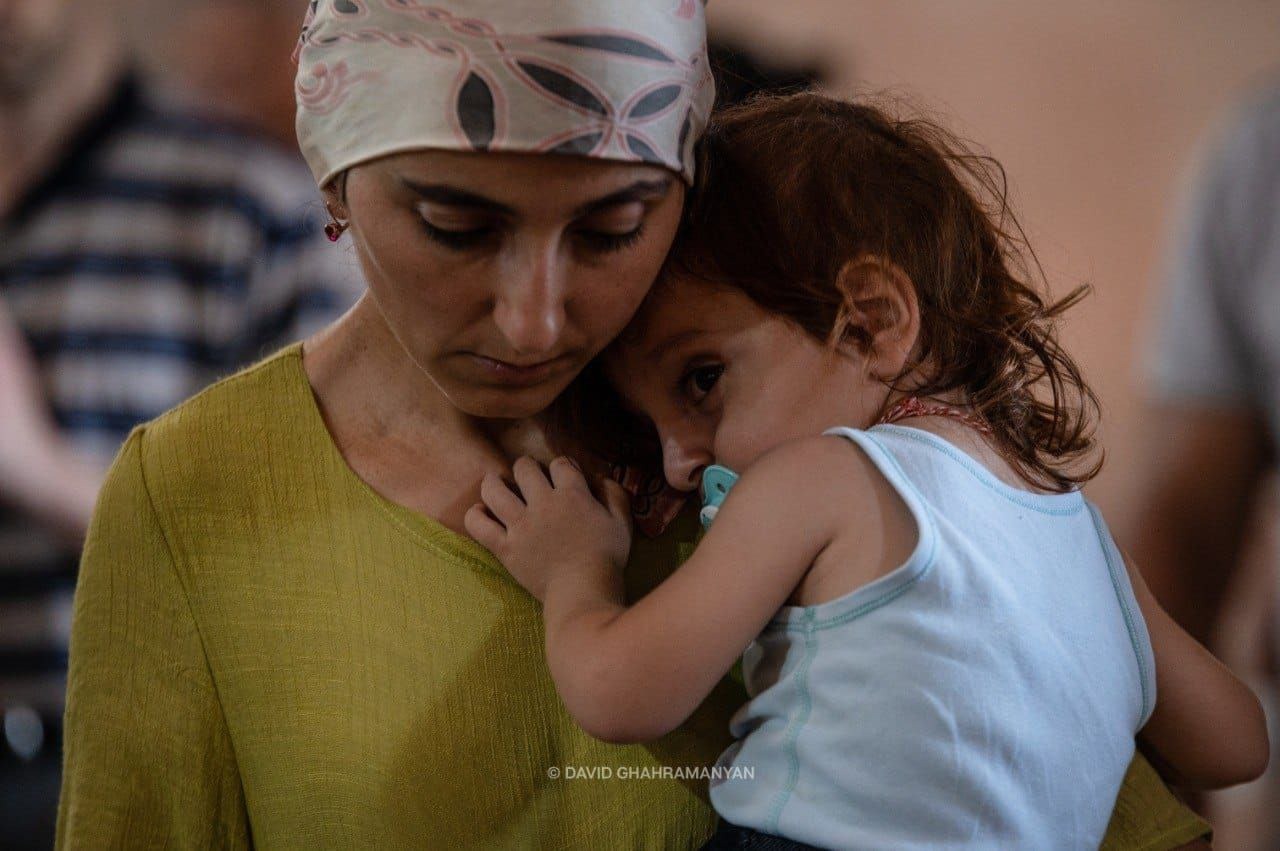 The South Caucasus conflict between Armenia and Azerbaijan has escalated, with Azerbaijan blocking the Lachin corridor connecting Armenia and Nagorno-Karabakh.
The situation in the South Caucasus between Armenia and Azerbaijan appears to be tense once again. It has been over 8 months since the unrecognized Republic of Nagorno-Karabakh has been under a complete blockade by Azerbaijan. The Lachin corridor, which connects Armenia and Nagorno-Karabakh, was blocked last December. Since then, only Russian Peacekeepers and the Red Cross have had limited access to it. However, since July 15th, Azerbaijan has completely blocked the corridor, and even the Red Cross has encountered serious difficulties in reaching out to the more than 120,000 Armenians living in Nagorno-Karabakh. This has resulted in 120,000 individuals residing in Nagorno-Karabakh, including 30,000 children, 20,000 elderly, 9,000 persons with disabilities, and pregnant women, being trapped and cut off from the outside world. They have been deprived of food, medication, hygiene products, and fuel for more than 8 months. The situation is close to turning into a humanitarian catastrophe and another Armenian genocide.   
Throughout these past months, numerous international calls have been directed toward Azerbaijan, urging them to open the Lachin corridor. On February 22nd, the International Court of Justice issued an order to Azerbaijan, demanding the implementation of all necessary measures to ensure unrestricted movement of individuals, vehicles, and cargo in both directions through the Lachin Corridor. These provisional measures issued by the ICJ are legally binding. However, Azerbaijan has thus far failed to lift the blockade on the Lachin Corridor.
At the same time, there have been recent alarming reports indicating that the situation around the borders with Armenia and the line of contact with Nagorno Karabakh is increasingly tense. On September 7th the Armenian Prime Minister Pashinyan announced, "In the past week, the military-political situation in our region has significantly deteriorated. The reason for this is that Azerbaijan has been amassing troops along the Nagorno Karabakh contact line and the Armenia-Azerbaijan border for several days. There has been an intensification of anti-Armenian rhetoric in the Azerbaijani press and on propaganda platforms. This policy of encroaching on the sovereign territory of Armenia continues".
On September 7th, the Former State Minister of Nagorno Karabakh, Ruben Vardanyan, expressed his views on the situation, stating, "Instead of becoming a constructive negotiator and working towards genuine peace, the Azerbaijani leadership has chosen to position troops and equipment near the borders of Nagorno Karabakh and Armenia. The use of force and the threat of force have always been integral to Aliyev's policy. However, the force can never provide a solution. Opting for another aggression, which leads to new human tragedies for both the Armenian and Azerbaijani people, serves only one purpose: to strengthen Aliyev's autocratic regime. No one benefits from the war except Aliyev and his family. Now, Azerbaijani society  needs to ask itself a question: Why should they fight and die to prolong Aliyev's dictatorship?"
While Armenia and Nagorno Karabakh have been signaling potential aggressions, Azerbaijani officials have recently maintained silence. However, state media channels have been indicating clear intentions for possible escalation.
President Aliyev has explained the logic behind these escalations, hinting that they aim to create changes on the ground and then use that as leverage in negotiations. He expressed frustration, saying, "But how many times must we send messages? How many hints are enough? Wasn't it sufficient? The Farrukh operation, the situations on the Armenia-Azerbaijan border in May 2021 and September 2022, and the border checkpoint… Are they truly so slow-witted?" This statement was made back in July. The possibility of a new escalation can be seen as yet another message.
Indeed, it's important to highlight that the most recent significant escalation between Azerbaijan and Armenia took place last September, with Azerbaijan launching an attack on Armenia's border regions. On September 12, 2022, a series of clashes erupted between Armenian and Azerbaijani troops along the Armenia-Azerbaijan border, marking a major escalation in the ongoing border crisis between the two countries. This escalation resulted in nearly 300 deaths and dozens of injuries on both sides by September 14th. The Armenian side also reported the occupation of territories.
It's crucial to note that these escalations and attacks are occurring amid ongoing negotiation processes. Three key mediators, Russia, the USA, and Brussels, are actively working on creating a peace deal between Armenia and Azerbaijan. However, despite these diplomatic efforts, the situation on the ground appears to be deteriorating.
While 120,000 Armenians in Nagorno-Karabakh are being held hostage for political purposes, Armenia, NK, and Azerbaijan are on the brink of a new war. Who can put an end to this? Who can break the vicious cycle between these two nations and strive for a long-lasting, mutually beneficial peace? Clearly, India has a role to play.
Impact Investing Solutions, a Switzerland-based international organization is one of the organizations active at solving this human tragedy. This organization has Indians in its management team, and has been active in facilitating such humanitarian projects including facilitating the evacuation of Indian students from Ukraine during the Russian invasion last year.
Ben Banerjee from the organization said that only Prime Minister Modi has the authority and statesmanship to prevent a war scenario in this region. Especially since Pakistan is highly active and involved in the South Caucasus, seemingly supporting Azerbaijan's aggressive actions. In contrast, India's role globally has always been to alleviate human suffering, prioritize humanitarian concerns, strive to prevent further human tragedies, and provide assistance to those affected by the conflict. India can leverage its status as a leader of various international organizations, including the United Nations, to advocate for peace in the region and prevent further use of force. India´s historical and cultural ties with Armenia and Azerbaijan will serve as a foundation for fostering trust and cooperation between these nations. The role of Prime Minister Modi will be to assist in achieving peace and putting an end to the human tragedies that both Armenians and Azerbaijanis have endured throughout recent decades.
Also Read: Punjab CM Mann Distributes Job Offer Letters to 249 Candidates in Different Departments
Catch all the Latest Business News, Breaking News Events, and Latest News Updates on NewsX