Philippines summons China envoy over water cannon incident in disputed sea
8 August, 2023 | Anupam Shrivastava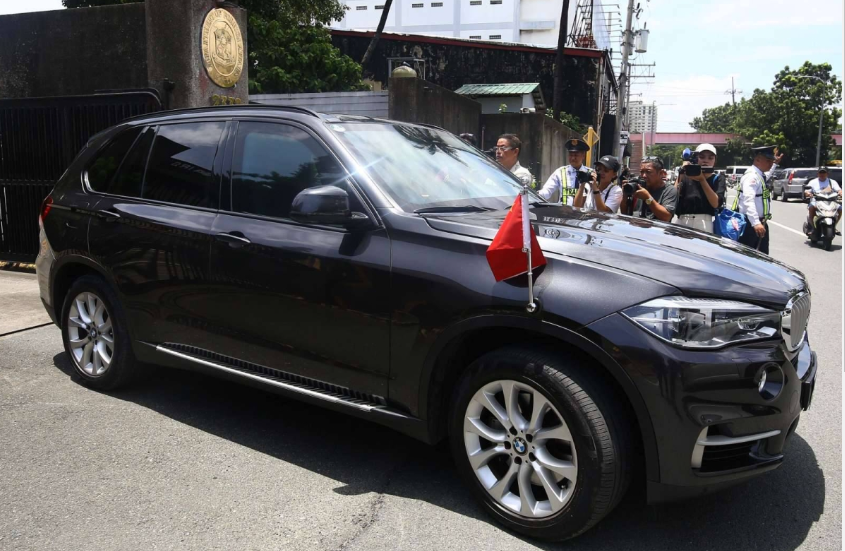 Chinese envoy to Philippines was summoned after Chinese Coast Guard deployed water cannons against Philippine vessel near Spartly islands.
Following an incident where Chinese coastguards halted and used water cannons against Philippine ships in the contested South China Sea, Manila has called in Beijing's envoy for discussions, as reported by President Ferdinand Marcos Jr., according to Al Jazeera. President Marcos informed reporters on Monday that the Philippine Secretary of Foreign Affairs had summoned Ambassador Huang and handed over a formal note along with visual evidence of the incident, awaiting China's response.
According to reports, the Philippines has accused China's coastguard of deploying water cannons to obstruct its ships from delivering essential supplies such as food, water, and fuel to its military personnel stationed at Second Thomas Shoal within the Spratly Islands. Manila has denounced these actions as unlawful, excessive, and risky.
On Monday, a senior Philippines official declared that the Philippines would stand firm and "never abandon" the Second Thomas Shoal, situated over 1,000 kilometers away from China's nearest major landmass, Hainan Island, and approximately 200 kilometers from the Philippine island of Palawan. The National Security Council spokesperson, Jonathan Malaya, emphasized Manila's commitment to the area.
China has dismissed a 2016 international court ruling that invalidated its extensive claim over the South China Sea, a vital trade route handling trillions of dollars in commerce annually. China cited the "necessary controls" it imposed on Philippine vessels that had allegedly entered its waters unlawfully.
The Philippines affirms its determination to uphold its sovereignty and territorial rights in the South China Sea. President Marcos highlighted the contrasting viewpoints, with China asserting ownership and defending its stance, while the Philippines asserts its ownership and defends its perspective, leading to a gray area for dialogue.
The incident involved two Philippine Navy-chartered vessels delivering supplies to the BRP Sierra Madre, a stationary ship at Second Thomas Shoal. These vessels were accompanied by two coastguard ships. About 90 nautical miles off Palawan, six Chinese coastguard vessels and two Chinese fishing militia ships began tracking the Philippine vessels.
In response to the incident, the US State Department condemned the actions, denoting involvement from both the coastguard and maritime militia, and expressed concerns about regional peace and stability. The UK, Australia, Canada, and the European Union also criticized China's actions.
The historical maritime disputes between Manila and Beijing in the South China Sea persist. Unlike his predecessor Duterte, President Marcos has adopted a more assertive stance regarding maritime rights, seeking to fortify defense ties with the US, the Philippines' former colonial ruler and long-standing ally.
Also Read: SC Forms Panel of 3 Former HC Judges to Examine Relief, Rehabilitation & Compensation in Manipur Violence Case