PM Modi to visit Chhattisgarh, Uttar Pradesh today, dedicate projects
7 July, 2023 | Srishti Ruchandani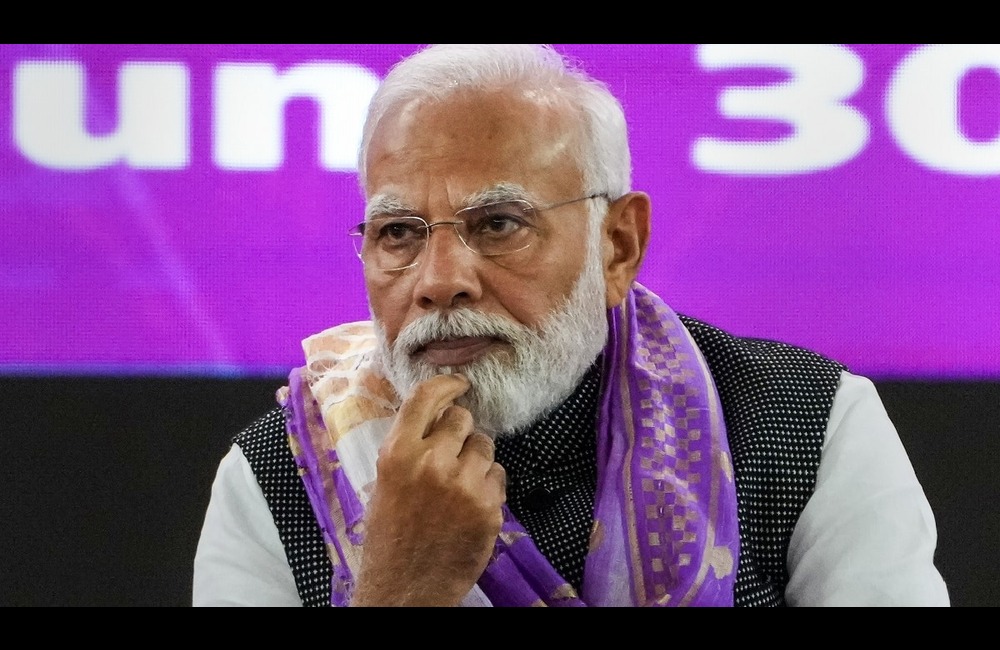 PM Modi to inaugurate several projects in Chhattisgarh, Uttar Pradesh.
Prime Minister Narendra Modi will visit Chhattisgarh on Friday where he will launch and lay the foundation stones for ten projects worth around Rs 7,600 crore.
During his visit, Modi will dedicate to the nation four-laning of the 33-km-long Raipur-Kodebod section of the National Highway 30, the 53-km-long four-lane Bilaspur-Pathrapali stretch of NH-130, and lay the foundation stone for construction of three sections (Jhanki- Sargi (43 km), Sargi –Basanwahi (57 km) and Basanwahi-Marangpuri (25 km)) as a part of the six-lane Raipur-Visakhapatnam economic corridor NH-130 CD, an official said.
The PM will also dedicate to the nation the doubling of the 103-km-long Raipur-Khariar Road Rail Line, built at a cost of Rs 750 crore, a 17-km-long new railway line connecting Keoti-Antagarh, and a bottling plant of the Indian Oil Corporation with a capacity of 60,000 metric ton per annum in Korba constructed at a cost of over Rs 130 crore, he said.
The PM will subsequently address a public meeting at the same venue.
He will then travel to Gorakhpur in UP where he will participate in the closing ceremony of the centenary celebrations of Gita Press Gorakhpur.
The event will be followed by the flagging off of Vande Bharat trains at Gorakhpur railway station.
From Gorakhpur, PM Modi will travel to Varanasi where he will inaugurate and lay the foundation stone for multiple projects.
Earlier, on Thursday, Uttar Pradesh Chief Minister Yogi Adityanath inspected the venues of programmes and reviewed the preparations ahead of Prime Minister Modi's scheduled visit on Friday.
CM Adityanath inspected Gita Press and the Gorakhpur railway station where Prime Minister Modi is scheduled to participate in various functions.
After inspecting the Gita Press, the chief minister reached the Gorakhpur railway station by the same route through which Prime Minister Modi will arrive.
Earlier, a statement issued by the Prime Minister's Office said that he will undertake a visit to four states, including Chhattisgarh, Uttar Pradesh, Telangana, and Rajasthan, from July 7 to 8, during which he will lay the foundation and dedicate multiple projects worth Rs 50,000 crores to the people.