Canadian Foreign Minister Joly to visit India from Feb 6
5 February, 2023 | Pragati Singh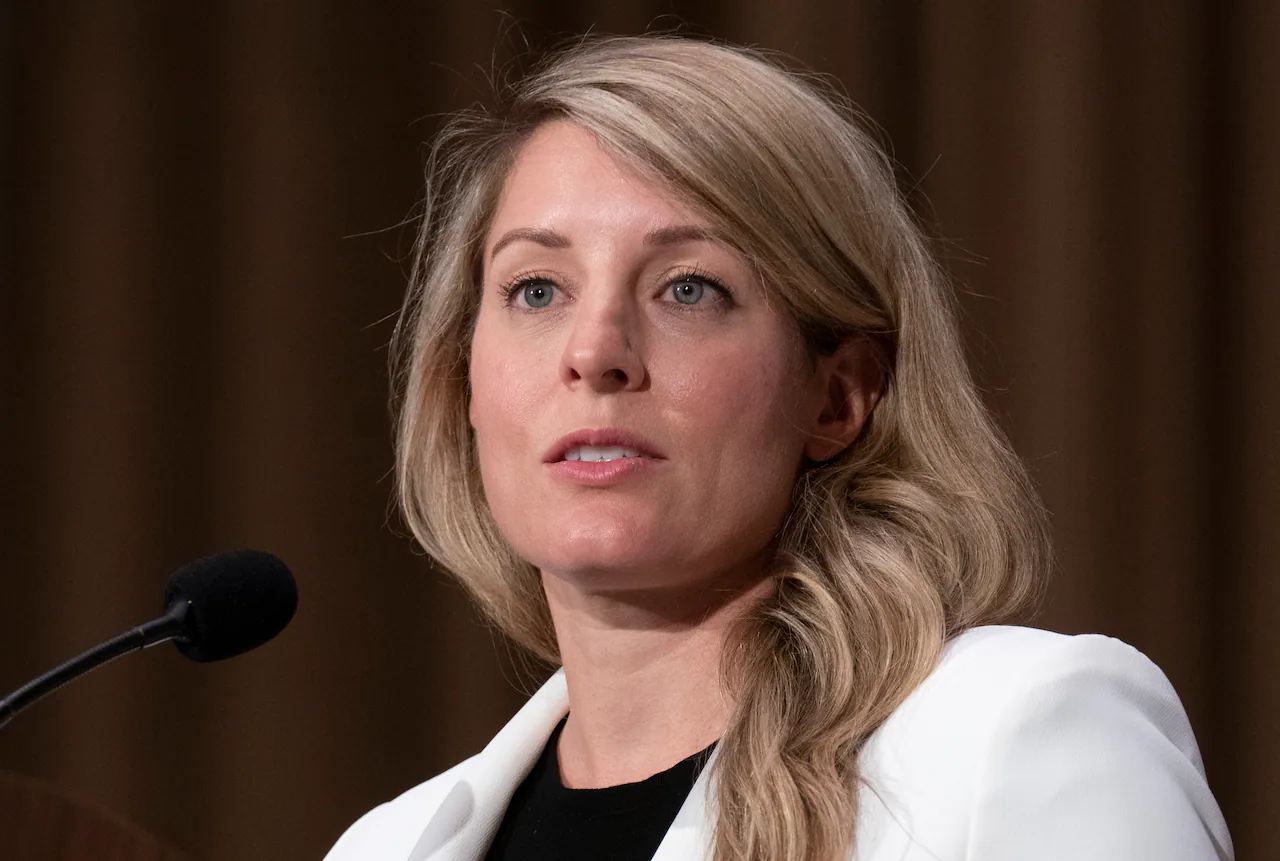 Canadian Foreign Affairs Minister Melanie Joly to visit India on February 6 to 7 to expand bilateral ties and develop stronger partnerships.
According to a press statement from the Government of Canada, Canadian Foreign Affairs Minister Melanie Joly stated on Saturday (local time) that she will make her first official trip to India on February 6 to 7 to expand bilateral ties and develop stronger partnerships.
"As I depart for my first official trip to India, I'm looking forward to strengthen our relationship, putting our Indo-Pacific Strategy into action," Joly tweeted. According to the release, she will build on the two countries' shared tradition of democracy and pluralism, a shared commitment to a rules-based international system and multilateralism, and mutual interest in expanding our commercial relationship and strengthening our extensive and growing people-to-people connections.
Minister Joly will meet with her Indian counterpart S Jaishankar in Delhi to advance Canada's engagement with India under the Indo-Pacific Strategy and generate possibilities for both countries' progress and prosperity. Both ministers will identify areas where Canadian and Indian interests intersect and where the two nations can work together more closely on global and regional challenges, especially given India's G20 leadership this year, according to the statement.
Minister Joly will also meet with important leaders in India's business and civil society organisations to discuss Canada's comprehensive Indo-Pacific Strategy agenda with India. According to the statement, she will work to build momentum for a stronger, more open, and prosperous cooperation between Canada and the Indo-Pacific region that firmly supports regional peace, stability, and the rules-based international order.
"Simply put: the rise of the Indo-Pacific can create extraordinary local benefits, as well as opportunities for prosperity, economic growth and better-paying jobs across Canada. From Cleantech to critical minerals and education programs, there is a demand in India for what Canadians make, and grow, and the services we provide. I look forward to my first official visit to India in order to strengthen our engagement, which is paramount to our Indo-Pacific Strategy," said Joly.
Minister Joly had two bilateral talks and two phone discussions with External Affairs Minister S Jaishankar before to this visit. Canada and India have strong bonds based on similar democratic values and a long history of friendship. Canada and India have extensive bilateral collaboration in research and technology, economics, education, defence, and security.
Our partnership is built on deep people-to-people relationships between Canada and India. According to the release, there are 1.8 million Canadians of Indian heritage in Canada, and India is the largest source of new immigrants to Canada. India was Canada's 13th-largest merchandise trade partner in 2021, and the relationship has grown gradually.
Foreign direct investment in both directions between Canada and India was USD 4.6 billion, with Canadian direct investment in India being USD 2.9 billion. Furthermore, Canadian portfolio and institutional investment in India has reached USD 70 billion, according to the announcement.